Former Commonwealth human rights head to Chair the Kaleidoscope Trust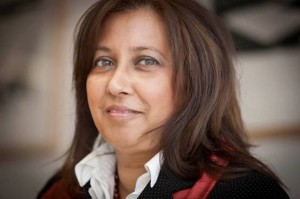 Dr Purna Sen, Head of Human Rights at the Commonwealth Secretariat from 2008 until 2011, has been elected as chair of the LGBT (lesbian, gay, bisexual, transgender) human rights charity The Kaleidoscope Trust.
Dr Sen is currently Deputy Director of the Institute of Public Affairs at the London School of Economics. She was previously Director of the Asia-Pacific Programme at Amnesty International and taught Gender and Development at the Development Studies Institute of the London School of Economics.
"Equality for gay, lesbian, bisexual and transgendered people is one of the major human rights challenges of our time," Dr Sen Said. "Homosexuality is still illegal in 79 countries and in five states homosexual acts are punishable by death. So there are few more important challenges than helping raise awareness of the discrimination, victimisation and violence that continue to make life a misery for hundreds of thousands of LGBT people across the globe every day."

Kaleidoscope Trust Executive Director Lance Price added: "Purna has been a committed member of our board of trustees for over a year and I am delighted that she was elected unanimously to be our new Chair. She brings a depth of experience of human rights work which will prove invaluable to the Kaleidoscope Trust at a time when LGBT issues are rising up the international agenda and respect for LGBT rights is increasingly seen as a bell-weather for a country's wider commitment to social justice."