ERASURE'S ANDY BELL – SPRING AWAKENING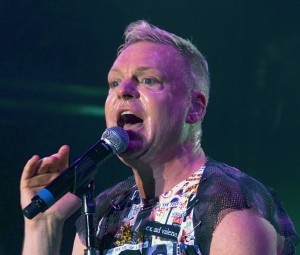 Andy Bell will be performing at NAT'S flagship fundraiser, Spring Awakening with an exclusive live acoustic set, in his first UK appearance since 2011.
The glamorous evening will be held at the historic Haberdashers Hall, Smithfield on 30th  May  and will see well-loved actor and television presenter Christopher Biggins hosting the VIP event.
The evening's entertainment will be accompanied by drinks and canapés provided by renowned city of London caterers, Chester Boyd, and include a tombola, a raffle and the much-anticipated auction offering an array of money-cant buy prizes.
Last year's Spring Awakening raised over £35,000 towards NAT's work campaigning for government policy to support people living with HIV and educating the public about how to protect themselves and others from HIV.
Deborah Jack, Chief Executive of NAT (National AIDS Trust) comments: "Spring Awakening is NAT'S flagship fundraising event so we always make sure that it's extra special. This year we've raised the bar that bit higher by getting some amazing celebrity support, a beautiful venue and some really exciting prizes. It's important to remember that all the money raised goes directly to fund NAT's vital work, which this year includes: campaigning for a better sex education for young gay men, providing guidance for people living with HIV on NHS services and training for teachers so they feel confident to talk about HIV with their pupils."
Tickets to the event are £75 each and can be purchased from: www.nat.org.uk/events/springawakening.aspx