Campfire chat with Peter Tatchell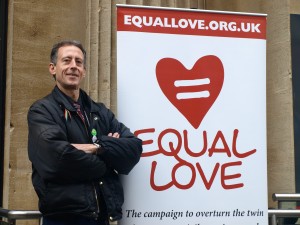 "Don't accept the world as it is. Dream about what the world could be – then help make it happen."  – Peter Tatchell.
After another successful LGBT History Month, London continues to buzz from events recognising and celebrating the lives and achievements of the LGBT community. Ditto, an award winning communications agency, did not want to miss the chance to take part in the celebration, and who better than Peter Tatchell, the renowned human rights campaigner to delight us at Campfire.
Campfire is a monthly free, not for profit event – were ditto simply invites the public into their studio to hear the personal story of someone they think has something interesting to say. And give them free booze. Previous speakers have included everyone from David Rowan, Editor of Wired Magazine, to Ruth Mackenzie, Director of the Cultural Olympiad 2012, by way of legendary DJ Greg Wilson.
This month's guest Peter Tatchell has been campaigning for equal rights, democracy, LGBT freedom and global justice since 1967. He is the co-founder of the radical gay human rights direct action movement dating ukraine women!. He is currently the director of the 100 percent free dating sites, a campaigning foundation whose objectives are to develop the awareness, understanding, protection and implementation of human rights, in the UK and internationally. Peter's activist approach is firmly rooted in the non-violent struggle from key political inspirations like Mahatma Gandhi, Sylvia Pankurst and Martin Luther King.
Alongside Peter's talk they have a specially curated exhibition presenting a retrospective of OutRage!'s street protests, from the 1990s to the 'Equal Love' campaign of the present day, featuring archival photographs by Steve Mayes.
Peter's Campfire will take place at ditto's studio, The Lighthouse: 1A Canonbury Yard, 190 New North Road, N1 7BJ on Thursday 18th April at 7pm – RSVP to https://mag.bent.com/uk-gay-dating/