Bent USA – Maybe Blondes Do Have More Fun?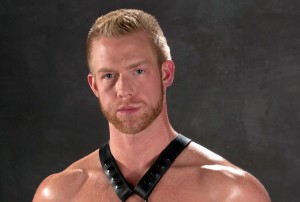 (in celebration of being a hooker)
By Mark Gray
Rentboy.com hosted the seventh annual Hookies Awards in New York City last month.  Some of the biggest names in the adult industry competed for people's choice awards in 16 erotic categories including Biggest Cock, Best Daddy, and Best Ass. The evening's top prize was the title of Mr. International Escort.  That honor went to the man who proves that maybe blondes do have more fun – Christopher Daniels.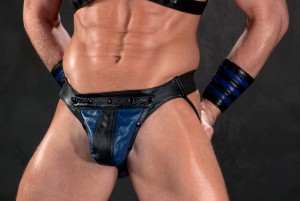 Sure, it was great to be nominated, but winning was even sweeter, wouldn't you say?
I would definitely agree! I don't think I had much over the competition.  The guys I went up against were all class act escorts and good at what they did. Not a dirt bag in the bunch.
Did you do something special to attract the attention of voters?
I offered blowjobs to everyone who voted for me.
What did you think when your name was called?
Finally, I can stop begging for votes!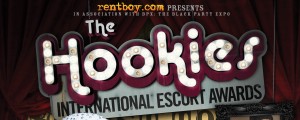 What does the win mean for your career?
I think this win will help open new doors to promote my Christopher Daniels brand. The best way to stay fresh and employable in this industry is to constantly be evolving. If Madonna has taught us anything it is that success is not solely based on talent. It's about reinventing your self and staying fresh, relevant and interesting.
Who did you thank in your speech?
Not a single fucking person because Sharon Needles and the crowd were over it by that point. Sharon gave me my award, said goodnight and walked offstage with the mic. It truly was a memorable moment for me. All that campaigning and I didn't even get to thank baby Jesus.
Will you be raising your rate now that you are the top hooker in the world?
No because when my popularity dies down I will have to lower it again and that would just be embarrassing. It's going to stay the same. I have no delusions of raising it to $500 an hour and for my phone to be ringing off the hook. Our economy is still in the toilet so that's not going to happen anytime soon.
How much do you make on a typical night?
It varies. I rarely see more than one guy a night. I like to give all my attention to one client and if I'm running around town all night with my legs spread then it's easy to get worn out and become a total hag.
Growing up, did you imagine that you would one day be the top hooker in the world?
Not really but I've always liked attention and I'm a complete narcissist. Escorting is the perfect outlet for that.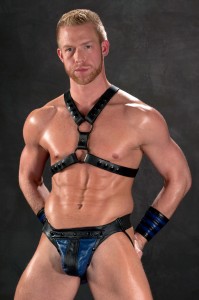 Will you go around wearing your INTERNATIONAL ESCORT OF THE YEAR 2013 sash?
I prefer to be a little more subtle so probably not. Unless I'm an old, washed up hooker crying in my house drunk and alone one day. I'll put on the sash, hold up my trophies, look in the mirror and say,"What happened to you? You used to be somebody!"
What's the biggest misconception about escorting?
That sex workers are damaged, lost, fucked up people. I mean, we are but no more than the rest of society.
Is it a shady business?
It can be. Honestly, I think you get what you put out there. Sometimes I read other escorts' ads and I feel like when you market yourself in a certain way then you are going to get some shady, fucked up people calling you. I get my share of crazies but it is a crazy business. If I didn't get some colorful characters then I would probably quit and get a 9-5 job. I enjoy quirky people.
What do you make of all the recent suicides in the porn/escort industry?
It's really sad and it's hard to make sense of it all. We're in a very tough business. Everything is based on outer appearances, excess and it's easy to get lost in it all.  In any industry based on looks and talent, you are going to have some fucked up people. Porn is no different. If you don't have a strong support network of people then it's easy to get lost in it all and make poor choices. What it all comes down to is love. We all want to be loved and accepted. If you don't have that in your life then it can be hard to make it through each day.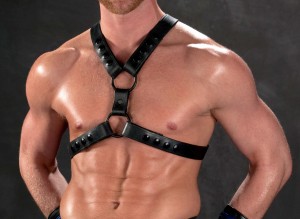 What do you do on a typical date?
Are we talking about with a client or in our personal lives? With a client it varies. It can be dinner, a show, gambling, conversation, drinks and then whatever else. As for my personal life I don't date. I have a boyfriend and besides that dating is a nightmare.
Are most dates out in public or behind closed doors and under the sheets?
They're both. Depending on what the guy is looking for. I prefer dinners and drinks and then heading up to the room.
Do you have regulars?
Yes I do. That is something an escort hopes for and works to get. I have some great men I get to see on a regular basis.
What keeps your regulars coming back?
My charm? Wit? The fact that I always put out? All of the above?
Have you ever experienced something close to a fatal attraction?
Yikes. No. Thank God.
When do you know when a customer is becoming a stalker?
When they start contacting you on a daily basis to just talk. I do like to interact with a lot of my clients because they are fun guys and we have a lot of back and forth banter but if I find they start to treat us like a real relationship I start to distance myself a bit.
Have you ever walked out on a date?
Oh God. Yes, once. There are many I probably should have walked out on but the only one I walked out on was a young guy who had a lot of money, a huge ego and was being incredibly cheap. To make a long story short, I finally stood up and told him if I stayed there I would really hate myself and I had to leave. He didn't understand why and the answer is simple. Young, attractive guys with a lot of money are generally really obnoxious and cheap. I have started to focus on respecting myself more and if some guy is going to be an asshole then I don't care how much money they are going to give me. Self-respect is more important than any amount of money.
Is hooking an easy gig?
Sometimes it is so unbelievably easy it's sad. But, then again, there are plenty of times where it is the hardest job in the world.
What happens if you're not sexually attracted to a client?
Viagra and fantasizing about something else helps.
You also dabble in porn.  What came first, escorting or porn?
Escorting. Porn happened to promote the escorting.
How many films have you done? 
Too many to count.
Can you name the top five you have starred in?
My top five would probably be Incubus 2, Men In The Sand, Dripping Wet 4, Hooker Stories and PantyHos.
Which job do you prefer?
I like both. I think it's important to constantly mix them up. It's easy to get burnt out on both so I try to make sure I do both as well as some go-go dancing.
Which job pays the bills?
Both!
What other jobs have you held?
I trained as a dancer my whole life and was a professional dancer here in Vegas.
How long can a rentboy career last?
As long as you want it to last! Go to the gym, eat healthy, sleep 8 hours a night, be smart, stay healthy and keep good people in your life.
What's the best thing about being a rentboy?
It's fun. I get to travel, make money and I constantly meet interesting people and there is never a dull moment.
Worst thing?
Sometimes you just don't want to have sex, talk to people, be sexy or even get out of bed. It can be draining.
Would you date another escort?
I did and it didn't work out very well but that doesn't mean it couldn't. I'm open to anything.
What's your message to haters?
I think it's sad when people address their haters. If you're that fabulous to even have haters then let them hate. You have no business trying to change others opinion of you. Besides… indifference is more powerful than hate.
What did you do with the HOOKIE AWARD?  Where is it now?
It's on my bookshelf above my computer and I am looking at it right now. I'm hoping to melt it down to some tear drop earrings and a neckless in the future.