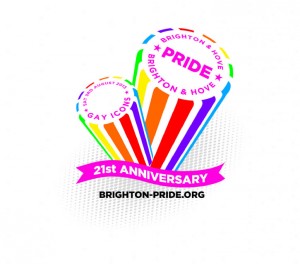 Preston Park is once again the home to the festival 'Icons on the Park' which is the site of the famous Wild Fruit dance tent, cabaret tent, calabash tent and women's performance tent and this year Pride announce exciting plans to include an Icons main stage.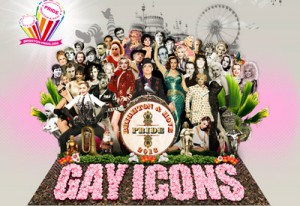 Ticket sales for this years event on Preston Park are to go digital (etickets) brighton-pride.org/tickets.php
Improvements are also planned for toilet facilities plus a new streamlined ticket and admission service.
*Paper tickets will also be available to buy from Brighton outlets for those of you who prefer the old way of purchasing your tickets.
*You can print your own eticket that can be speedily scanned upon arrival and reduce queue times.
*Tickets can also be sent to your mobile phones.
Speed up your admission to the fun on the park by traveling light and leave those bags at home.
Come and camp for the festivities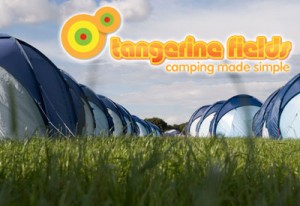 The campsite is a popular part of Brighton Pride
It makes the event more financially accessible (not to mention fun) for many, which makes it very important to us!
We love festivals. We love camping. What we don't love is lugging camping gear for miles and then having to take it all back. It's not the last memory we want from a beautiful weekend.
You have the option to pitch your own tent, (Just book the "Brighton and Hove Pride Camping pass") or why not let Tangerine Fields do all the work for you?
Hire your tent and gear from us and we'll set up camp for you. All you have to do is turn up. Start the party earlier. Get home faster. Save the muscles and lugging for more important things like kids, food and party clothes.
We offer pitched 2, 4, 6 and 8 person tents and all the gear you could ever need from sleeping bags to airbeds.
Better still tell all your friends. We'll make sure you're all camped together, no matter how late you get there.
Camping couldn't be simpler at Tangerine Fields – visit the website www.tangerinefields.co.uk/events/brighton-hove-pride.html
Saturday 3rd August 2013
ICONS ON THE PARK
Preston Park,
Brighton.
12noon – 8pm