Gay Card Carriers – Pride To Be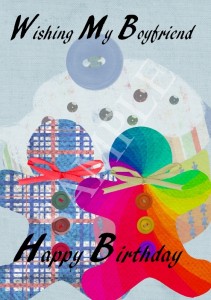 Gay and lesbian greeting card company, Pride To Be, officially launched this week aimed at filling a large gap in the market for elegant greeting cards for same-sex couples, as well as their family and friends. 
Founded by married lesbian couple, Lorraine and Sara Donnelly, Pride To Be was conceived during the planning phases of their wedding, when a shortage of choice led to the pair designing their own set of invitations and thank you cards.
After conducting some research, it became clear that demand for stylish greeting cards for the gay market extended to relatives and friends, with little choice for parents who wished to, for example, buy their daughter and her wife a suitable Christmas card.
Co-Founder and Director, Lorraine Donnelly, comments: "As more and more same-sex couples tie the knot, we wanted to create a range of cards which echoed that love, both within the relationship and friends and family beyond.
"On our wedding day, we received many 'civil partnership' cards however, for us and many other gay couples, it is marriage.  Hence the birth of Pride To Be.
"We are thrilled to be launching Pride To Be, especially at a time when marriage equality is of great significance. Not only are we able to offer much greater choice to gay and lesbian people, but also for their friends and families who struggle to find that 'perfect' greeting card."
The range consists of 10 stunning greeting cards including Mr & Mr and Mrs & Mrs wedding cards, Boyfriend-Boyfriend birthday cards, and Wife-Wife anniversary cards, all priced at £3.49 including postage.
This range will continue to be developed and extended, with future planned designs to include engagements and Father's Day.
www.pridetobe.co.uk