DRAG IDOL – THE SEARCH BEGINS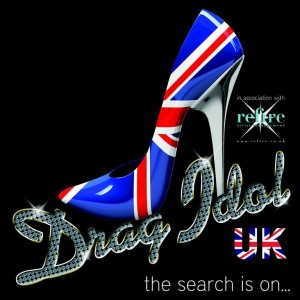 The nation's annual search for the next big thing on the cabaret scene is back.
Drag Idol will be scouring the country for top talent, with heats being held in 21 venues across London & The South Coast, Wales & The South West, The Midlands and The North regions.
The competition, now in its 9th year, brings a unique opportunity for new and up-and-coming acts to reach a wider audience and the Winner's Prize Package is worth over £5,000 including paid bookings at all 21 participating venues and an appearance on The Clapham Street Party cabaret stage.
Heats will be held from April to June at venues in Basildon, Birmingham, Bournemouth, Brighton, Bristol, Cardiff, Coventry, Leeds, Luton, Manchester, Portsmouth, Southampton, Stoke On Trent, Wolverhampton and at 7 venues across London making this year's competition the largest to date.
The concept was the brainchild of popular cabaret performer, Titti La Camp, who set up the competition to give new acts a head start back in 2005. Titti said "it's fantastic that the competition is spreading its net even wider and giving more acts more opportunities to shine". She added, "past competitions have produced some fantastic new performers who are now well established on the cabaret circuit – and we think this year will be no exception". Previous winners include CK (Crystal D'Canter & Kelly Mild), Son Ofa Tutu, Baga Chipz, Tanya Hyde, Kevin Cruise, Mercedes & the Benders, The Fleurettes and last year's winner, La Voix.
The heats will lead to four Regional Semi-Finals in early June, before the Grand Final at the infamous Two Brewers Bar & Club in Clapham on 21st June 2013.
The winner will also be signed to Refire Management & Events, one of the country's leading artist management companies supplying drag and cabaret acts to venues across the UK and beyond.
Drag Idol UK, one of the UK's biggest nationwide talent competitions, is open to all entertainers over the age of 18 – and they can choose to bring their high heels or leave them at home. Drag is entirely optional. Entrants must, however, not have regular bookings at two or more of the participating venues. Nudity is also not allowed. Other than that, the judges will be looking forward to all genres of stage entertainment and competitors can enter the competition at more than one venue to increase the chances of the best act getting through to the Grand Final.
For more information on the participating venues, terms and conditions and how to enter, please visit www.dragidoluk.com or follow the Facebook and Twitter sites.