Investigation into university experiences of UK's LGBTQ students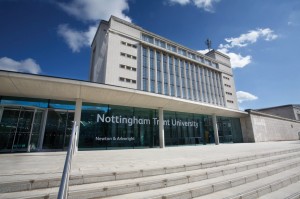 A national study which aims to explore the university experiences of lesbian, gay, bisexual, transgender and queer (LGBTQ) students has been launched at Nottingham Trent University. The one year Coming Out and Fitting In study will investigate how supportive UK universities are in terms of their provision for LGBTQ students – and hopes to inform policy around student diversity to help improve inclusivity.
The research, being led by the university's School of Social Sciences, will involve holding student focus groups across the country as well as collecting positive and negative views of LGBTQ students via an online resource. Funded by the Society for Research into Higher Education under their awards programme to support early career researchers, the project will focus on experiences of inclusion and exclusion during students' time at university and the impact that has had on them.
The work will focus on the roles of student societies, the provision made for LGBTQ students by universities, as well as what institutions are doing in terms of supporting specific events and campaigns – such as the national LGBT History Month, which takes place throughout February.
Researcher Dr Michael Keenan said: "We want to explore how universities are adapting to incorporate the needs and interests of the country's LGBTQ students. For LGBTQ young people, going to university can be an opportunity for embracing sexual identity. For some, however, the whole experience can be very different to that of their heterosexual peers.
"We think that some universities will offer a great deal of support and inclusivity, while at other universities there may still be a lack of understanding occurring. It might not be knowledgeable discrimination, but it's very important that we're able to engage with students to identify their experiences and to get an idea of the level of support being offered by institutions.
"Then we have a real opportunity to try to inform relevant policy with a view to helping universities better understand the role they can play in engaging with their LGBTQ students."
www.ntu.ac.uk