Winter Nights… time for a Pyjama Party?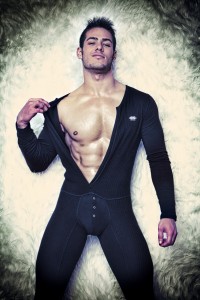 By Tom Corliss and Les Lea.
I know it only seems days ago that the sun (or at least more daylight) was with us and evenings were just a few hours long but, get used to it as the next six months or so are going to see those dark, long dismal nights taking over both our waking and sleeping hours.
The Seasonal Affective Disorder (SAD), which is also known as winter depression, winter blues or seasonal depression, is a mood disorder in which makes the winter months seem gloomy and an ordeal to get through.
So perhaps some lateral thinking is needed to make the winter nights just sail by.
Let's have a pyjama party!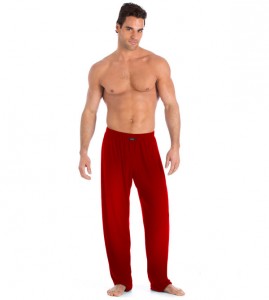 On average we spend between a third and a quarter of our lives sleeping. It is a very important part of our lives; as we shut down and let our bodies recover from the day just gone, and gets us ready for the day ahead. However, does what we wear in bed make a difference? It all depends on location (if you live in a hot climate you might want to wear less), company (if you're feeling 'hot' you may want to wear even less) and attitude. After all – real men don't wear pyjamas.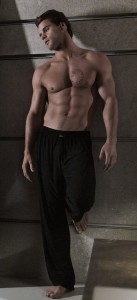 At least that is what we've been led to believe.  There has long been a stigma attached to men wearing pyjamas. Today, what most consider as the official hip sleepwear of the 'cool guy' are boxers and a white tee. Part of the reason is men's pyjamas have long signified sexless-ness. There is only one phase in a guy's lifetime when pjs are acceptable: under 12, when they look cute. The rule of thumb being once you're old enough to shave, it's time to ditch the jammies. Perhaps you share this opinion but the times may be o'changing.  It's taken half a century for it to happen but pyjamas are fighting their way back 'in' – thanks to some of today's leading underwear designers. These new jammies are sexier and more suggestive than ever.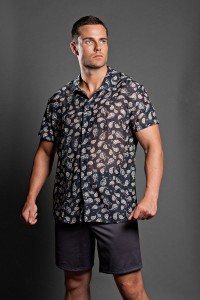 However, even some of the older styles can create an air of sexiness and embolden the wearer (or their admirer) to find a few sexy games to help pass the night away. Grab a few mates and make it even more interesting.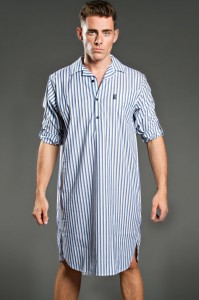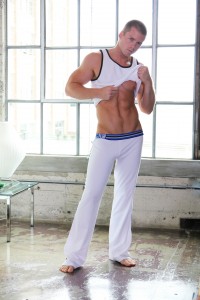 Hero Lounge Pant by Timoteo  www.timoteo.net  
ES Collection Pyjamas  www.escollection.es
Komfort Pant by Gregg Homme  www.Gregghomme.com
HOM Kashmere shorty and Nightshirt from Jockey. www.deadgoodundies.com