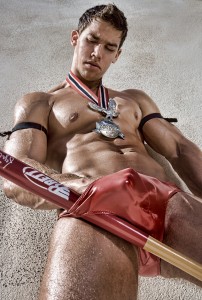 TURNON: GEAR
There is a growing fan base for hot men in gear such as lycra and industrial textiles, rubber and sports uniforms. Turnon: Gear explores the idea of various fetishes far from leather in a high-value 256-page coffee-table book. This stunning compilation features photographs by top names such as Joan Crisol, Mark Henderson, Joe Oppedisano, Dylan Rosser, Tom Bianchi and Patrick Mettraux among many others.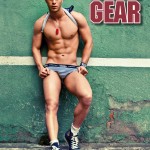 brunogmuender.com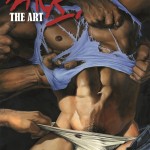 ZACK – The Art
The name of Zack rings loud throughout the gay world as one of the foremost creators of erotic imagery. Under his given name Oliver Frey he has had an impressive career as an illustrator—but his pseudonym Zack stands for a marvellous cosmos of its own: sexy boys and hunky men, love, lust and total abandon. An artist who has such an incredible sense for both stirring storytelling and accurate anatomy.
brunogmuender.com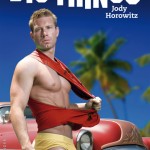 BIG THINGS
By Jody Horowitz
When David lands in L.A. with very little money and no real prospect of publishing his first novel, he takes a succession of dead-end jobs. Soon he realizes that he has to offer something really special if he wants to make good money. And so he decides to think big—and to cash in on his massive, yet most personal asset. It's racy, juicy, funny and sometimes
sad.
brunogmuender.com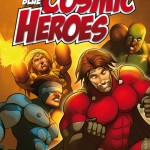 COSMIC HEROES
Iceman Blue
Iceman Blue is a huge fan of superheroes. And because he wants them to really take a walk on the wild side, he simply decided to draw his own comics. Even if you still enjoy the original Superman & Co. you won't find adventures as smutty and enjoyable as the ones that Iceman Blue invented. Big problems are always solved with SEX! Fantastic comic art for guys who like their men super!
brunogmuender.com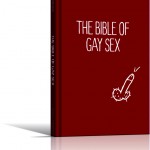 THE BIBLE OF GAY SEX
By Stephan Niederwieser
Hallelujah! Finally there is a book that tells you ALL you need to know about gay sex. Talking sex is only easy as long as you can play the part of the experienced lover. This is about everything you need to know, whether it's dating, health, the best ways to relax or the responsible use of stimulants. The Bible of Gay Sex is richly illustrated. It's a competent and entertaining book about everyone's favorite pastime.
brunogmuender.com
BLACK DUNGEON MASTERS
Edited by Marcus Anthony
This collection of horny tales brings readers the sexiest men of colour and the men who desire and serve them. Here is a chance to explore their own submissive fantasies, from being kidnapped to being shackled by the Black Dungeon Master. BDSM role-play stories that might shock some but have others craving for more.
Starbooks