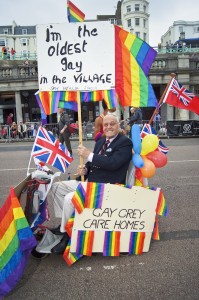 Words and photos: ChrisGeary.com
It really is strange, I have attended many pride events over the years but the colour, anticipated fun and overall enthusiasm never dulls my excitement. The beach promenade filled steadily with familiar faces and floats decorated in flamboyant designs, features and balloons, and it was nice to see many big companies supporting the parade. The theme of the event was the "United Colours Of Pride"… celebrating colour and diversity whilst recognising the discrimination of LGBT communities around the world.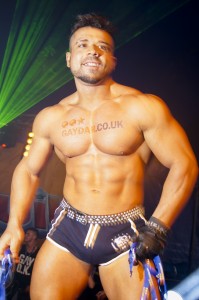 After all the shenanigans of this year's London Pride, the change of Brighton Pride's management and moving the date forward a month to Saturday 1st September (due to the Olympics), I was not sure what to expect from this year's festival. I was looking forwards to a proper parade and party in the park and I am pleased to say it turned out to be one of the best festivals ever!. The new organizers managed to put on a fantastic event with a friendly fun packed atmosphere and the sun even popping out every now and then.
https://mag.bent.com/spicery-date-night/
The park was packed with happy faces and enough entertainment to keep everyone from the hardened festival goer to first timers, old or young, satisfied all day. Apart from the queues to get into the park and long queues to access the dance tents, I could not fault it. In the cabaret tent (hosted by Lola Lasagne) the crowd was entertained by Miss Jason, Titti La Camp, Dave Lynn and The D.E. Experience. Then after ordering some very tasty curly fries I meandered and mingled around visiting friends in the Revenge pop tent, while all around d other things were adding to this special day; line dancing, bear tents, market stalls and fun fair. Then to finish off the festivities I partied at the main attraction that was the Wild Fruit Dance tent with The Freemasons and Fat Boy Slim. I can say that I hardly noticed the non-appearance of Alexander Burke, so it was her loss.
is john b and sarah dating in real life
Web site: www.PrideBrighton.org