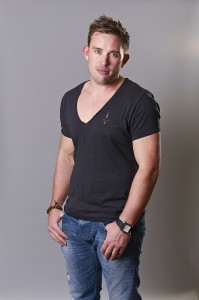 There's a brand new six-part reality entertainment series which starts in September on MTV
Deep in the heart of South Wales, in the quiet and picturesque rolling countryside known as The Valleys, nine youngsters are currently dreaming of a life of stardom, limousines, flashing paparazzi bulbs and adoring fans. Unfortunately it's going to take a small miracle to become the next Tom Jones, Catherine Zeta-Jones or erm, Steve Jones. From Rhymney to Tonyrefail and Tredegar, stuck in humdrum and unexciting jobs, these kids have big career ambitions beyond Wales. Brand new show The Valleys will pluck them from obscurity and thrust them into the limelight where they will live in a house kitted out with a cutch-hut and cameras, to see if they succeed amidst the hustle and bustle of Cardiff city.
Our point of interest will be rugby player Liam who is the self-proclaimed 'only gay in the village'. He hopes that his move to Cardiff will give him the life experience and contacts he needs to fulfill his dreams of working in the record business
The 26 year-old currently works for his dad's furniture import company in Rhymney.
Lip, as he's known to his rugby mates, is far from a Little Britain stereotype, being a rugby playing, music mad lad who made the difficult decision to come out three years ago.
His family, friends and his close-knit community have all been incredibly supportive, and in his own words he now wonders "why the f**k I left it so long." On a more serious note, Liam really wants to use the show to inspire other gay people to feel brave enough to come out too.
Not your typical Reality TV participant, Liam's not here for the fame, which is something of a sore point with some of the other housemates. "One of the things I argued with people in the house about was that all they cared about was fame, being on the telly and screen time," he rants, "For me it was an opportunity to get out of the rut that I'm in."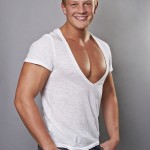 Of course, having a nice gay man in the cast is always a good thing but we are sure that some of our interest will also fall on 19 year-old Aron. This three times world champion kick-boxer wants to be the next Jean-Claude Van Damme! Cute and sporty unfortunately Aron loves the ladies and can often be seen impressing the girls on a night out with his spin kicks. But who cares? Eye-candy is eye candy where ever you get it.
Don't miss The Valleys, starting September exclusively on MTV – SKY Channel 126