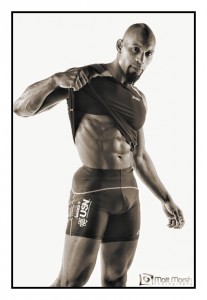 We appreciate that the majority of people do not think they have time to factor fitness into their busy lives. Here is the perfect guide to getting fit without noticing that you're even doing it.
Fit Tip 1: At Home
The average person spends a lot of their free time relaxing on the sofa. The living room is a "comfort zone" for many people and a place to unwind and relax. However, make the most of this down time by burning some extra calories – you can even keep watching TV!
·         Instead of puffing up a cushion to make yourself more comfortable, try sitting on the floor with your heels raised and your abs pulled in. Now, hold a cushion with your arms straight and in front of your chest, rotate your body and the cushion round to the right; tap the floor before rotating to the left, repeat 30 times for a great abs and core workout, which will help define your waist.
·         Use the arm rest of the sofa as a platform to perform triceps dips and tone those bingo wings. Move your feet further away from the body to increase difficulty, dip low and see how many you can do. Set yourself a personal challenge and aim to increase the number you complete every time
·         Invest in some home fitness equipment to encourage you to work out without leaving the house. Try an hour's slow walk, or a fast pace interval session on a static bike – you can even watch TV in the process
The ProForm Tour de France Bike is the perfect piece of kit for using whilst you watch your favourite soap. The bike showcases a wealth of interactive features and even replicates the terrain of the Tour de France race – guaranteed to get into shape in no time.
Advice from celebrity fitness expert Wayne Gordon, ambassadors for ICON Health and Fitness (ProForm, NordicTrack and iFit exercise ranges), which can be found on Twitter @iFitLiveUK