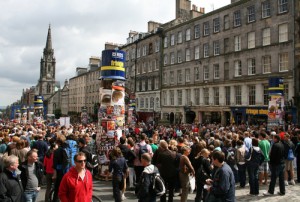 The Edinburgh Festival Fringe is the largest arts festival in the world and takes place every August for three weeks in Scotland's capital city.
Every year thousands of performers take to a multitude of stages all over Edinburgh to present shows for every taste. From big names in the world of entertainment to unknown artists looking to build their careers, the festival caters for everyone and includes theatre, comedy, dance, physical theatre, musicals, operas, music, exhibitions and events.
The festival is short of nothing but during those hectic days it does seem to major on gay, camp and controversial outrage. Yes, it is the place to be for some thrilling performances that will stay in the mind long after the show is over.
Here are just a few of the things on offer.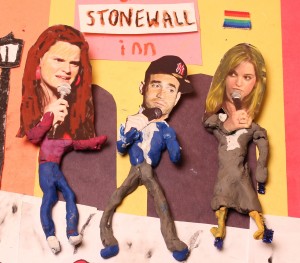 Gay Straight Alliance
New York City based LGBT comedians Veronica Elizabeth and Kenny Neal host a stand-up comedy performance offering gay and straight perspectives – and everything in between! From the popular monthly show at the historic Stonewall Inn. Veronica Elizabeth is an '…intense New Yorker who takes no prisoners' with a 'slick and assured sarcasm' (TheaterJones.com). Kenny Neal was bored of being just another gay, so he became a writer, comedian and actor dedicated to dispelling stereotypes and proving that straights and gays are equally awful. www.GSAshow.tumblr.co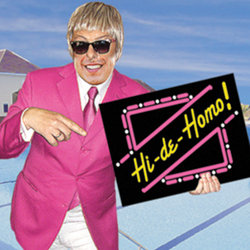 Hi-de-Homo!
Following last year's sell-out Little Shop of Homos! the London Gay Men's Chorus Ensemble are back for a fifth year, to premiere their new musical comedy. Set in a holiday camp of yesteryear, expect their usual variety of magical musical styles including Irving Berlin, Elton John, The Smiths and Lady Gaga, show-stoppers from favourite productions and their famous brand of homo humour. This summer, let the boys of London Gay Men's Chorus Ensemble put the camp into your holiday! Promises to be the must-see event of the Fringe.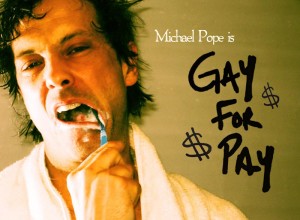 Michael Pope is Gay for Pay
Michael Pope tells the stranger than fiction tale of applying for a mystery job in the Empire State Building and discovering himself to be the world's greatest phone sex operator. Channelling the great Henry Miller, this one-man show takes adults of all ages and orientations on a rollercoaster ride of absurdity, obscenity and the true spiritual meaning of 'nothing left to lose'. Gay-for-Pay.com. Sexual content.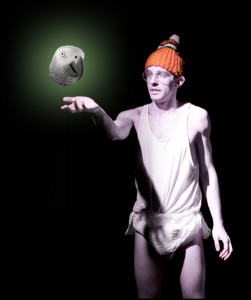 Edinburgh welcomes a man in a nappy
Coming to the Edinburgh Fringe this August is Tenderpits, winner of FringeNYC 2009 "Outstanding Solo Show" and United Solo Festival's "Best Multimedia Performance" uses a unique combination of stand-up, physical theatre and performance art to spin a dazzling narrative about immigration and magic. On the back of a mystical moose, a young gay wizard journeys from the wilderness of Canada to New York City- where he buys a gun, crashes a Broadway production of Three Sisters, befriends an illegal Mexican immigrant and goes on a psycho-sexual rampage.
Venue: Underbelly Cowgate, Big Belly (Venue 61) Dates: 2-26 August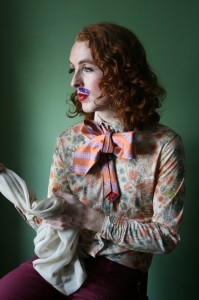 Boy in a Dress
Autobiographical, raucously political and accidentally profound, Boy in a Dress follows the life story thus far of La JohnJoseph, a third-gendered, fallen Catholic, ex-fashion model from the wrong side of the tracks, from the council estates of Merseyside to the strip clubs of New York. Boy in a Dress is an exhilarating collage of vaudeville, song, proselytising, striptease and postmodern philosophy, exploring intersections between sexuality and faith, class and enfranchisement, gender ambiguity and feminism, in a frank and almost charming tale told from a somewhat unique cultural perspective.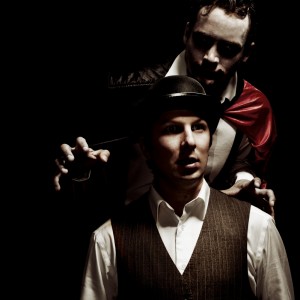 DRACULA: SEX, SUCKING & STARDOM
 Bram Stoker's Dracula gets a comic revamp complete with a Lloyd-Webber loving Count, a rather butch looking Mina and irreverent takes on pop hits from Lady Gaga, Barry Manilow and Michael Buble.
Follow Jonathan Harker to Transylvania where he discovers the Count's evil plans and love of all things showbiz. When things turn nasty, Harker is forced to use his wit, brawn and intelligence to escape the castle – and seduce a sexy 315 year old vampire. Meanwhile, Dracula ventures to England, pursuing his beloved Lucy, his dream of starring in a West End musical and his desires for world domination.  Only one man can thwart him: an eccentric vampire slayer who bears a grudge… Professor Abraham Van Helsing.
Venue                      Paradise in the Vault (venue number 29)
Box Office             www.paradise-green.co.uk / 0131 510 0119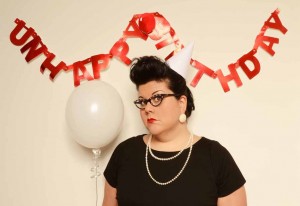 Unhappy Birthday
Amy Lamé invites you to her birthday party. Morrissey's invited too; will he arrive clutching a bunch of flowers? Will he turn up at all? Cake and quiffs, balloons and beer, party poppers and pass the parcel collide against a soundtrack of teenage obsession in this immersive, interactive show/party.
Unhappy Birthday cracks open celebrity; flays fat, fandom and faith, and probes the pains of growing up. It will appeal to anyone who has ever been a pop music fan, experienced teenage angst, or been crushed by unrequited love.
Co-founder and hostess of the infamous Olivier award winning London club/collective Duckie, Amy creates a culture clash of party, performance and poncing about. Unhappy Birthday is 'Waiting for Godot' for the pop generation.
Fresh from a smash hit sell out London run, regional tour and glowing reviews, Amy Lamé brings the Unhappy Birthday party to Edinburgh!
Photo – TOM SHEEHAN
Venue: Assembly 3, George Square  :
Book:  assemblyfestival.com, 0131 623 3030