BEYONCE – A WORLD OF SHAME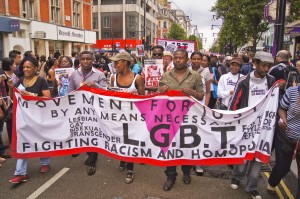 Photos: ChrisGeary.com
Forty years on from the first ever Gay Pride in London, it looks like we've not come as far as we thought.
World Pride was meant to be the envy of pride events worldwide. It should have been to gay empowerment and celebration what the Olympics is to sport. It should have been our own queer jubilee.
And yet, as inordinate sums of public money have been funnelled into London 2012 and not one but two parades for the posh and privileged vestiges of our monarchy (granted, the wedding was paid for by the Queen, but her money is, of course, largely ours), neither Boris Johnson nor the rest of the country could find a few quid to save World Pride.
When the whole world is looking at us in a year that provides us an opportunity like no other, instead of pride, we show them shame.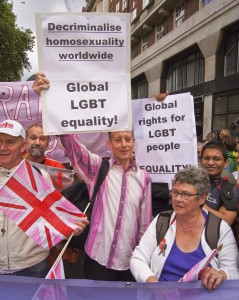 Peter Tatchell said of the shambles, 'Whatever the rights and wrongs, this scaling down of WorldPride is a huge embarrassment for London and for our LGBT community. We promised LGBT people world-wide a fabulous, spectacular event. It now looks like WorldPride in London will go down in history as a damp squib. We're not only letting down LGBT people in Britain, we're also betraying the trust and confidence of LGBT people world-wide. This is an absolute disaster.'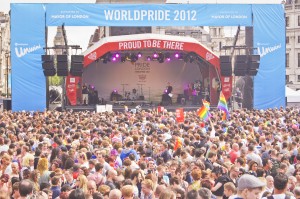 What is clear is that the parade, which was scaled back at the last minute, was moved forward by organisers to deter visitors from attending. That is not a sign of pride. Peter Tatchell insists this change, and others, were forced upon the pride committee by City Hall.
In a scathing article in Pink News, Tatchell claims Boris failed to consult with the LGBT community and didn't act soon enough. Apparently Gaydar and Smirnoff offered more than £60,000 to cover the funding shortfall, but Boris turned this down, preferring instead to have a smaller, more manageable event (and perhaps one that was less visible). City Hall had also (allegedly) doubled the costs of the post-parade rally in Trafalgar Square from £50,000 to £100,000 in one year. This, in part, accounts for the funding shortfall, and is an unnecessary and unfair increase given the current economic climate and the huge support given instead to the Olympics and Diamond Jubilee celebrations.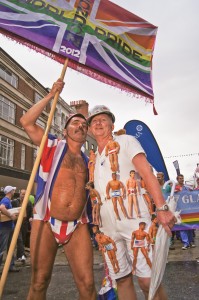 It is also claimed Pride was forced by the Greater London Authority to award contracts to favoured parties, who may not have been the most cheapest. The GLA also insisted Pride London pay for everything upfront, despite the fact most of the funds the committee would have received later would have covered the bulk of the costs. The problem was mainly one of cashflow, exacerbated by unfair rules which disadvantaged our queer celebrations.
But let's be frank here: there was gross mismanagement and a huge lack of transparency from the pride organisers as well. Not only did they fail themselves and London, but they failed LGBT people worldwide who came to Britain to participate or looked to us for inspiration.
It's also true that the heart of pride, for many, has been taken out of the event. It's less about politics, its detractors say, and more about a giant piss-up in sequins and thongs.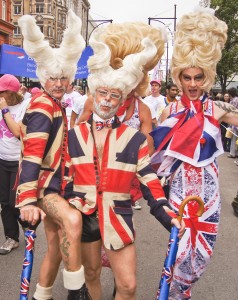 The problem is we've suffered from our own success. Political activism is always on the fringes, and considered less mainstream than a good party. As we managed to bring more people into what was, at the beginning, a political movement, so the events have become more mainstream. The partying has become a greater focus of pride as a result.
That the Mayor has apparently snubbed us (he has since denied this, but actions speak louder than words) shows how easily we can be sidelined by the mainstream. Though the Olympics continues to run over budget, World Pride was seemingly unimportant enough to be left to die. But it didn't. By the sheer will of LGBT people the world over, we pulled it together and turned out en masse
What we can learn from World Pride is that despite everything, we can and will turn out to support what we believe in. Though the figures vary (The Daily Mail perhaps played them down, while Pride London perhaps played them up), there was still a fantastic turnout to an event otherwise plagued by organisational problems from the top down. In many ways, those who attended considered the event a move back towards its roots
But World Pride also shows us that the battle isn't won yet and that we can't forget the roots of pride if we want to move forward. Let's not lose our way again—and, most importantly, let's not allow ourselves to be overlooked and underserved as we have in 2012.