ALBUMS – AUGUST 2012 Reviewed by Adam Lowe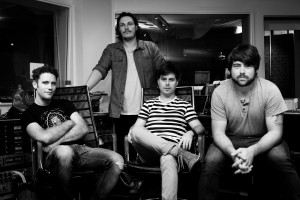 HUNGRY KIDS OF HUNGARY
Escapades
20th August
Australian four-piece Hungry Kids of Hungary toss aside convention and smash ideas together into a sonic pulp. Their sound is a sure blend of soaring harmonies, burning hooks and a hint of unpredictability. Escapades has already spawned three hits in Australia, with their standout track 'Wristwatch' winning the prestigious Best Alternative Song of the Year at the Q Song Awards and securing their place as favourites on Aussie radio. Their songs have also found their way on TV elsewhere, including on Gray's Anatomy, Ugly Betty, Cougar Town and The Inbetweeners.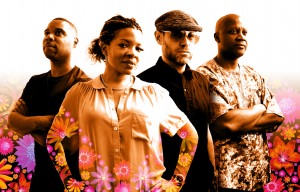 JOEY NEGRO AND THE SUNBURST BAND
The Secret Life of Us
14th August
 This is Joey Negro and the Sunsburst Band's fourth studio album, pollenated with smooth grooves and jazzy beats. The title track is sumptuous and velvety, its compelling disco chic pulsing beneath a story of illicit encounters. The two-step boogie of 'My Way' is both witty and sassy. 'Jazz the DMX' blends moody electro with Bluenote piano and weird dub flourishes, and ripples with the essence of jazz. 'Opus de Soul' is ripe with lush strings that fatten the downtempo groove. Meanwhile, 'In the Thick of It' is another disco number, with glimmering charisma that saw it soar to the Traxsource number one spot in just four days.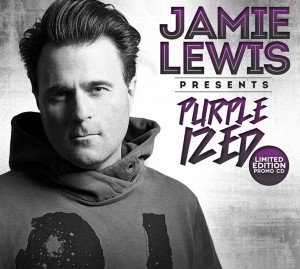 JAMIE LEWIS
Purpleized
6th August
 Purpleized opens dramatically with diva Kim Cooper's sassy voice smouldering all over the fiery 'Obsession'. Cosmo Klein collaborates next with 'Seven Days': serving up deep electro threaded with sexy vibes. Lewis retools Marc Evans' 'Without You' as hypnotic soulful dance, then turns his hands to Liquideep's soulful 'Alone', which becomes suddenly more bombastic. David Penn and Rober Gaez take Lewis' massive soulful classic 'The Light' (featuring Michelle Weeks) and give it a new lease of anthemic life. Italian disco goes cosmic in 'Woman in Space' and Prince gets a revamp in 'Dance 4 Me'. Overall this is a clever, saucy album with plenty of heart.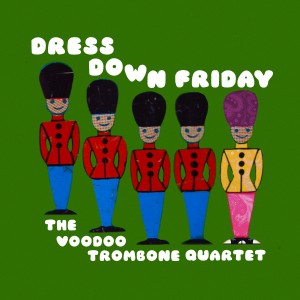 THE VOODOO TROMBONE QUARTER
Dress Down Friday
27th August
Homegrown band The Voodoo Trombone Quartet skilfully blend disco, jazz, brass lounge and krautrock. But their music works because of their wry sense of humour, which infuses this strange cocktail with a contemporary dancefloor sensibility. Utterly leftfield, but endearingly accomplished, this latest album, Dress Down Friday, is a wonderful find for those in the know. And if you recognise the signature style of this quirky electronica-meets-brass band crew, it might be because, although largely a cult group, past releases have appeared on Ugly Betty, Being Human, Little Big Planet, The Paper, and Don't Tell the Bride.