Travel – Terrific Dubrovnik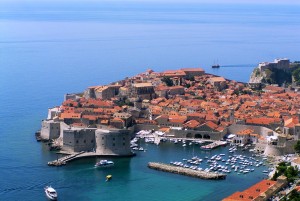 Jewel of the Adriatic! Adrian Gillan enjoys history, food and men in Croatian gem, Dubrovnik!
Undisputed jewel of the Croatian Adriatic coast, in medieval times Dubrovnik rivalled Venice, as witnessed by many surviving buildings in the UNESCO World Heritage old town – surrounded by its impressive walls and bisected by a main street, lined with splendid palaces, churches and monasteries.
The best part of two decades since recent regional conflict ended, all Croatia is now a beautiful and geographically diverse nation of just under 5 million, with a markedly relaxed Mediterranean tone.
Being 90% Catholic, the country is – unsurprisingly – still a relatively conservative place; although things are changing, not least in the larger towns like Dubrovnik. Age of Consent for all sexual orientations is just 14. Gay people already enjoy significant legal protections and – in a nation aspiring to EU membership – one hopes yet more will soon ensue. Currency: Kuna (10 Kuna = approx. £1).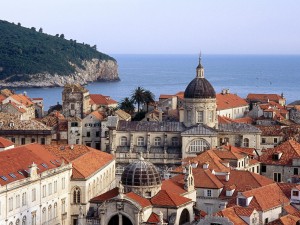 TO STAY
Treat yourself to the 5-star Grand Villa Argentina (Frana Supila 14; T: +385  2043 0830;), Dubrovnik's "traditional luxury address", just outside its famed old walls, perched across several floors on a steep shore of the Adriatic, offering views of the island of Lokrum and across to the Old Port. Enjoy the hotel's extensive gardens and private outdoor pool and seaside 'beach' – plus spa and choice of fine-dining. Originally built as a private residence in the early 20th Century, it converted – along with several other adjoining private villas – into a hotel complex in the 1950s, mere minutes from the old town gates. Magical location. Excellent ambience and service.
TO EAT
For intimate, classy yet still informal local fodder, try cosy, central Rozario (Marina & Marin Vuletić; T: +385 9889 3854;), known not just for fab fish, but also for signature dishes like the tender steak doused in honey and fig sauce.
Alternatively, settle onto the airy terrace at nearby 1886-founded Proto (Siroka & Vara; T: + 385 2032 3234;) to sample some of the finest 'fruits of the sea', kicked back with local fine wines and oh-so-friendly waiters.
TO SEE 'N D
Walk the 2km-long, 25m-high two-skin City Walls, among the finest and most complete in Europe, built 8th – 16th Century, complete with bastions, towers and a huge fort. Stroll down main street Stadun to the Old Port, once the key to Dubrovnik's trading and maritime success. Sip at the 16-sided 15th Century drinking spout that is Onofrio's Fountain near Pile Gate, at the western stretch of said city wall. Gawp at the treasury full of saintly relics, plus large Titian triptych, inside Dubrovnik's Cathedral, slap bang in the centre, rebuilt – like much else besides – after the Great Earthquake of 1667. Enjoy the courtyards and artefacts housed at the Dominican Monastery, the Franciscan Monastery, Sponza Palace and the Rector's Palace – also home to the city museum – plus the fascinating Maritime Museum. Don't miss the Jewish Quarter, around former ghetto Žudioska Street, featuring one of the oldest synagogues in Europe, established in the 15th Century, re-built in 1652 and still in use today. Also check out the Archaeological Museum and Virtual (Visia 5D) Museum housed in the old fort
To gain a perspective, take the cable car up the Srdj Hill overlooking the old town. For an island idyll, take the boat ride from the Old Port over to the tiny isle of Lokrum, to saunter its numerous paths, peruse its botanical gardens or hang out on its rocky beaches, including the gay nude one (see below)!
TO BOOZE, DANCE 'N CRUISE
Café Troubadour (Buniceva Poljana 2) is in an Old Town square just behind the Cathedral. Open every day until 2am, it is very straight/mixed, but you will oft detect gay stirrings in the crowd sitting and sipping out on the square, lapping up the excellent live jazz. Gents also oft "take airs" of a fine evening at the lofty, secluded Danče Gardens, a mere 5 minute stroll from the Pile Gate, up a steep path just across the road from the Imperial Hotel. Additionally, take the boat (every 30-60 minutes, journey time just 15 minutes) from the Old Port across to little Lokrum Island, another popular meeting place for gay locals. Especially busy at weekends in summer, the nudist beach is a short 5 minute walk left/south along the shore path as you step off the boat – the gay part being at its far end.
OTHER USEFUL CON
·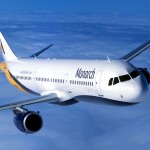 Monarch, the scheduled leisure airline, operates flights to Dubrovnik from Birmingham, London Gatwick and Manchester airports with fares, including taxes, starting from £40.99 one-way (£72.50 return). In addition to year-round low fares, Monarch also offers a bespoke "build your own class of travel" range of products and services, both on the ground and in-flight. All customers are allocated a seat at check-in but for those wishing to select where in the cabin they sit, to ensure that families and groups are seated together, seats can be pre-booked from £4.99 per one-way flight. For customers looking for added comfort, extra legroom seats are also available, offering up to six inches of extra space, from only £9.99 one-way. Customers travelling on scheduled flights can also avoid booking charges by paying for their flights using a debit card; or, for a fixed £10 fee, they can pay by credit card – regardless of the value of the transaction or the number of people travelling. They can also take advantage of online check-in, which is available between 18 days and 4½ hours prior to departure. A great range of tasty hot and cold meals can be pre-booked or purchased onboard. Monarch also now offers a huge range of great value holidays, accommodation options, car hire and travel insurance.