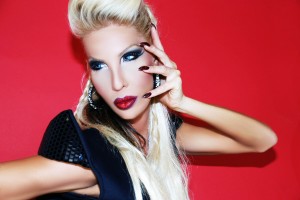 Nikki Exotika's "Secret Girl" is an empowering coming-out club track.   Nikki Exotika reveals herself as a proud transwoman and invites all to celebrate her fabulousness.
"Secret Girl is a song I wrote for a guy I loved and who loved me but only conditionally," says the artist from her home in New York City.  "He couldn't accept my living openly and honestly.  I will not live my life in the closet – or stealth, as it is called in the trans community.   I am not ashamed of my gender, and the man that chooses me had better be strong enough to love me in front of the whole world."
Nikki first realized she was a woman in a man's body at five years old.  She remembers sitting down to potty like a girl, putting on nail polish and makeup and dressing up in her mother's clothes.  She played with the neighbourhood girls and their dolls.  Most particularly, she loved Barbie.  Barbie was the image of female perfection to young Nikki.  She would analyse the features on the doll: her beautiful almond cat shaped eyes, her silky blonde hair and tanned body.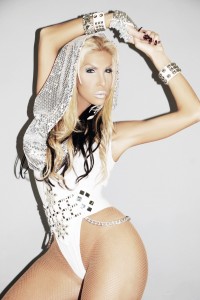 Barbie was everything the young boy hoped to become in real life… and with the help of plastic surgery, he has. Nikki estimates she has undergone at least twenty head-to-toe surgeries.  "Once you have gone under the knife five times, the rest are a piece of cake," she laughs.
It hasn't been all smooth sailing, though.  Nikki says at least a third of the surgeries were to fix mistakes.  She also isn't finished.  "I'm a work in progress," she says.  "The tune-up surgeries can be exhausting but when I think about how amazing, new and improved I will look afterwards, it motivates me to keep going."
The Nikki Exotika persona first emerged in 2005 when Nikki, now a performer in underground New York clubs, realized she needed a stage name. "Everyone in the club scene called me Nikki but I wanted a name that was sexy and seductive.  I remember thinking I own two exotic cats, I love exotic flowers, exotic scents, exotic islands, exotic men and hell, I am pretty exotic.  Why not name myself Exotica? The spelling was a little too boring and normal so I changed the c to a k and Nikki Exotika was born."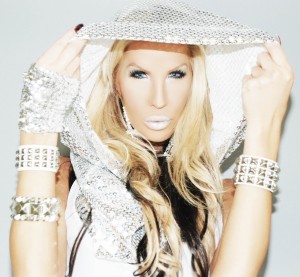 Now she is preparing to release her debut album.  "Secret Girl" is the third single from the yet to be titled album. Her first two releases, "Manwhore" and "Electric Touch", are dance floor favourites in Europe.
She defines her music as "MAGAGANEY": Madonna, Gaga, and Britney all wrapped up into one.  It's an electro-pop dance music sound, with catchy lyrics that are provocative, inspirational, and a little on the dirty side. 
"Dance music has always played a large role in my life," she explains.  "When I hear it, it makes me happy inside and all I wanna do is dance."
She says her ultimate mission as a performer is to break into mainstream and receive the recognition and acceptance she has so desperately sought her whole life.
She's working hard to achieve it; wowing fans with her choreography and flashing LED lighted costumes.  "Gaga is known for her futuristic looks, Ke$ha for her glitter effects, Nicki Minaj for her colourful wigs, and Katy Perry for her colourful corsets.  I want to be remembered for my rhinestones and lights."
Her five-year plan includes finding her very own Ken, launching a perfume line for men and women, a jewellery and sunglass line, and a giant pink mansion in Malibu.