Bent Bites – International Day Against Homophobia and Transphobia
IDAHO DAY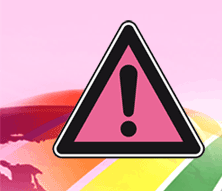 The 17th May is IDAHO Day, so what does that mean?
It is the International Day Against Homophobia and Transphobia. In countries all over the world, there are events calling for the universal decriminalisation of homosexuality and equal human rights for lesbian, gay, bisexual and transgender (LGBT) people. Idaho is supported by dozens of governments, including the UK, and by many international government institutions, from the United Nations to the European Union. Unfortunately, not every country is involved and in many African countries there is still a huge anti-homosexual movement that needs to be reminded just how unacceptable this attitude is in the 21st Century. Support Idaho if there's a meeting in a town near you or add your voice of protest against any form of homophobia… be it from a country or an individual hell bent on bullying.
Open call for artists for GFEST 2012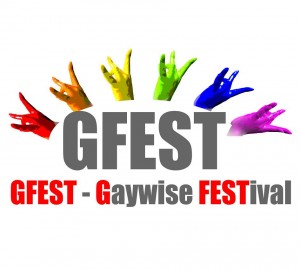 GFEST – Gaywise FESTival, the premier annual lesbian, gay, bisexual, transgender and queer (LGBTQ) arts festival in London is looking for submissions for this year's festival.
'Queer Art queries..' is the theme of this year's festival which will take place in November in venues across London.
Niranjan Kamatkar, artistic director of GFEST said 'This year we want to address and question the issues and challenges that our community faces on a daily basis. We hope to encourage artists to work together on exciting, thought provoking and innovative work. We want to query what happens in the queer arts world.'
We are looking for submissions from artists and organisations, with a particular focus on collaboration across art form, age and cultural backgrounds. The festival accepts submissions in three categories: films, visual arts and performance.
The deadline for submissions is 29th June.
Gay Travel Awards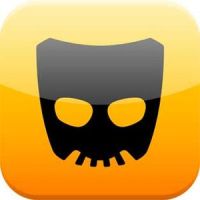 After polling its global network of 3.5 million users in 192 countries, Grindr announces the winners of the Gay Travel Award which reveal the locales with the best gay-friendly beaches, resorts and festivals.
Gayest U.S. City: New York City
Gayest International City: London
Best Gay Beach U.S.: Miami
Best Gay Beach International: Rio de Janeiro
Best Gay Resort U.S.: Palm Springs, Calif.
US City With Best Gay Festivals: San Francisco
International City With Best Gay Festivals: Sydney
Hottest Grindr Guys U.S.: Los Angeles
Hottest Grindr Guys International: Tel Aviv
Best Destination to Get Married U.S.: Provincetown, Mass.
Best Destination to Get Married International: Buenos Aires, Argentina
Best Gay Pride Celebration: Sao Paulo, Brazil
For more info visit: Grindr.com