Swimwear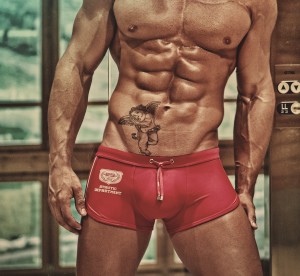 EaSy on the eye.
The Spanish company es has become a by word in well -made fashionable underwear and swimwear. Each year they seem to spring a new and exciting generation of design and desirability onto a public who seem never to be able to get enough of either their product… or photoshoots. Sexy, and with perhaps a nod in the direction away from the long short, a new, figure-hugging range is already getting itself noticed on the beaches around the world.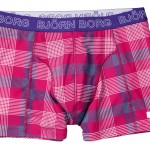 Borg
Bringing you all the energy and vibrancy that is found in their popular underwear ranges, Bjorn Borg launches swimwear in the UK this summer season. Influenced by the popart culture, smart shorts come in crisp and bright shades alongside faded colours with a twist of colour blocking or fluorescent contrasts.
£40 – Men's solid colours   £45 – Men's print tennis short  £50 – Knee length print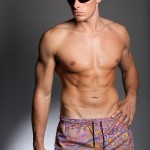 HOM
The HOM Cashmere Swim Short has a pretty paisley pattern in shades of lilac, yellow, purple, pink and blue. Best teamed with a golden tan and a suitably luxurious holiday destination…
£69     www.deadgoodundies.com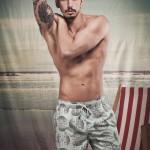 Oiler Boiler
As well as the stars and stripes styles that are back by popular demand having completely sold out last summer after just two weeks in stores ,  for Spring 12  there are  also  some exciting new additions  to the range. These include the 'Tuckernuck shortie' a shorter style in an array of bright and funky prints as well as bold block colourways and the  ' Long Island ' limited edition luxury short.
£38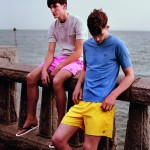 Carefree
Lyle & Scott swimshorts are bright and trendy, youthful and classic all at the same time.
£45 www.lyleandscott.com
Slip On Shoes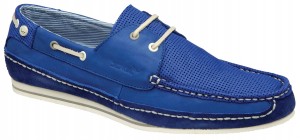 Churchill
Mixing innovative new ideas with classic footwear styles, the debut collection gives ordinary footwear design a unique DisPAIR London twist, creating a humorous, quirky and fun look.
£70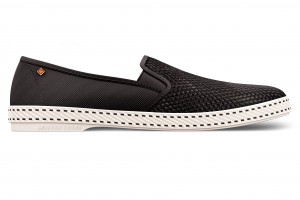 Riviera Gent
Hand made in Spain these quintessential summer slip-ons have been reworked time and time again since the war. Now taking head from Riviera's original 1950's deck -shoe this collection is now rising to fame on beaches,  boats and bars worldwide once more!
There is an array of colours, this one is called Surface 2 Air
SHIRTS & STUFF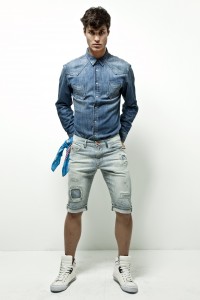 The Denim Shirt
Maintain an effortlessly cool yet contemporary look this season and jump on board with Italian Menswear brand ENERGIE's denim shirt. Ranging from bleached denim to polka dots, ENERGIE offers an eclectic mix of denim shirting, whilst the pearl button detailing brings a sophisticated edge to a casual look.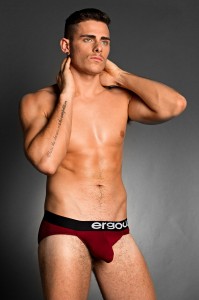 SLINKY
The Ergowear Max Light Brief uses incredibly soft viscose fabric in a single layer pouch, which offers gently but impressive enhancement. Brand new Burgundy and Pearl Grey colours now available.
£19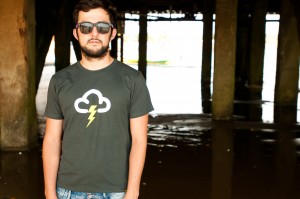 STORM COMING
These fantastic organic t-shirts featuring the Met Office icons are quirky, scientific and unintentionally cool.
Rapanui clothing designed this t-shirt as part of limited-edition collaboration with the Met Office and the firms eco-friendly credentials mean that it was… made in a wind-powered, Fair Wear Foundation audited factory and is printed on 100% Organic Cotton. It was transported by ship, not air. Printed with phthalate-free inks and hand-finished in the UK. So you can not only be really trendy but still have a thought for the larger issues.
£24.95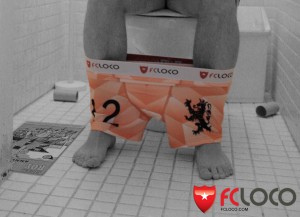 Tackle
For the footy fan who likes his pants to reflect his love affair with the beautiful game. Sensible pants with a nod in the direction of retro team colours.
£17.99      www.subsidesports.com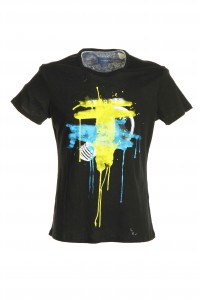 £46 – Eldwyn t-shirt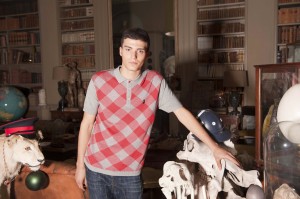 £65 – Luke Forsyth top
£90 – Luke Darlek jeans