DANCE TRAX By Jason Guy / May 1 2012
 Wolfgang Gartner – Redline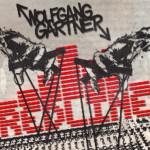 One of America's greatest house producers and DJs, Grammy nominated Wolfgang Gartner is back with a huge house offering in the form of Redline. Destined to be huge for Summer 2012, this part electro, part progressive track has all the trademark synths, driving baseline and huge breakdowns of his classic hit Illmerica. Out on the May 1st.
Pulser featuring Molly Bancroft – In Deep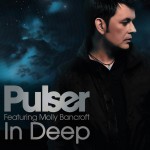 Pulser (known as Andy Perring) presents his latest single "In Deep" on the Black Hole imprint, featuring the vocals of Molly Bancroft. This is the second release from his debut album, The Space Between The Stars. It's already received huge support in its original form, but it's been given a full Main Floor Remix, turning this into a progressive house track that's beautifully melancholic.
Demark & Manna with Shena – Music Of My Life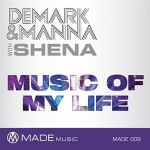 Having collaborated with a number of high calibre vocalists in the past including Terri B and Max C, Demark & Manna return with their new single 'Music Of My Life', this time with the outstanding vocal talent of Shena. The second track from their debut album, is another soulful offering, with perfect, uplifting vocals. Head for the uptempo trademark groove of the main D&M mix. The So Called Scumbags tribal tech mix is also worth a listen.
Axtone Presents Thomas Gold – Music Of My Life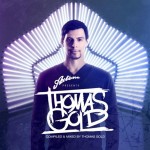 A quick break from the norm with an album review and a worthy one at that. DJ and Producer Thomas Gold's debut compilation on Axtone is crammed full of his signature tough house music. From his current huge anthem Sing2Me to his remix of Adele's Set Fire To The Rain. Masterfully mixed, this album fully covers the spectrum of his work from both producer and DJ sides, including his remix of Lady Gaga's Judas and tracks from Moguai, Norman Doray and Digitalism. Released digitally on May 28th.