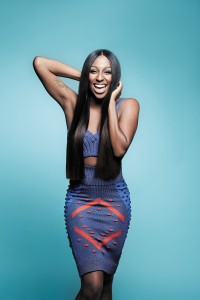 Fresh from the huge success of her Top 3 smash  'Elephant', pop juggernaut Alexandra Burke returns with her hugely anticipated second album, 'Heartbreak On Hold'.
Since emerging as victor of the X Factor in 2008, Alexandra has had unprecedented success. Her debut single 'Hallelujah' is still the fastest selling single by a female artist in UK chart history. She has to date sold an astonishing 4 million records in the UK alone and had three No.1 singles and No.1 debut album.
Like all great pop music, this album effortlessly wraps lyrical sadness in songs that make you want to dance. It's not by accident. "I'm that person who always wants to turn a negative into a positive because it's just the way I think," explains Alexandra.
It's an album of power pop, electric emotion and demon dance tracks… don't miss it.
'Heartbreak On Hold'   Out: 4th June