Guilty Pleasures By Les Lea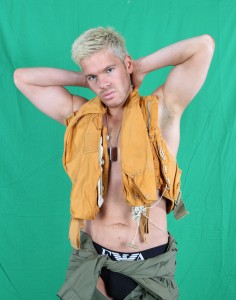 OK. OK. I have to hold my hands up (it's safer that way) but when I see that there's a theatre production where hunky men get naked, I get all excited. On this occasion the show is the world premiere of Guilty Pleasures, a raunchy and risqué comedy set in a steamy 'ladies-only' health spa. One of the show's stars is Craig Chalmers, who is perhaps best known from his appearance on the BBC's search for a star to play Joseph in the series, Any Dream Will Do.
The blond bombshell from Scotland had a few standout moments on the programme but unfortunately didn't win the show and star in the West End as Joseph. However, as luck would have it, he was snapped up by producer Bill Kenwright to star in the touring version of the same musical.

Obviously, I was very, very happy to play the part on a UK tour even though I didn't win… the mania and audiences were incredible following the TV programme.
You managed to sustain the part of Joseph for a record-breaking length of time, over 1500 shows, so how did that feel?
The pressure was intense because for three-years I was being reviewed every single Monday night in a different city, whether I'd been there or not. I had to be on stage performing ten shows a week, every week so, that's why I'm so glad I was brought up to be a hardworking chap from a relatively grounded background. But it was fantastic experiencing amazing shows, amazing crowds and amazing theatres all around the country.
Craig has been touring the pubs and clubs around Scotland and performing on stage since he was 17.  His first exposure to a television talent show was with his band No Reason in 2003 on Pop Idol but he is now about to take centre-stage in a whole new production and one that is a million miles from his character of Joseph.

Guilty Pleasures is a riotous play that follows the comedic misadventures of GC, the bold and brazen spa owner, and his hilarious staff of fantasy men with their sizzling spa specials! Fun ensues as they try to fulfil the special requests of their demanding female clients. But, when things start to get out of control, will they escape unscathed? And, when one of the men reveals he has testicular cancer, a more dramatic and serious side to the piece emerges. As all their various stories unfold and unravel, audiences will share their laughter and tears in this hilarious production tinged with a bittersweet edge.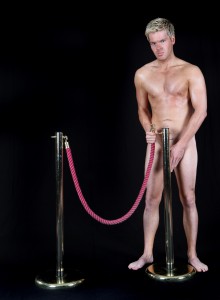 You play the 'hunky, nice but dim' character Tommy in the show so what preparations have you made for this role?
For the last few weeks it has all been purely physical, I have been in the gym 5 days a week on a weight-training programme, which has been quite tough. I think that that type of person in that type of job would want to be at his best. Obviously, with the potential of semi-nude and nakedness, I thought I'd make the character look good in small fabrics of clothing.
You are going to be no stranger with an audience coming to see you in a loincloth and swooning accordingly, so what can you offer your fans on this particular outing?
I think maybe the loincloth would be a little overdressed for some of the things I get to wear in this production.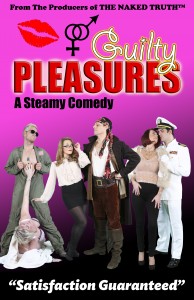 Others in the cast include high-profile hunks: Marc Bannerman (Gianni di Marco in EastEnders & former I'm A Celebrity . . . Get Me Out of Here! contestant) and  CJ de Mooi (Eggheads), while Spa-owner, GC, will be played by David Van Day (from the pop groups Dollar, Bucks Fizz, Guys 'n' Dolls; and former I'm A Celebrity . . . Get Me Out of Here!)
So, to experience the ultimate girls' night out, get your gladrags on, meet up with your mates and prepare yourselves for 'personal services'. Remember, at the GC Spa, your pleasure is their business and their motto is 'Satisfaction Guaranteed'.
A percentage of the profits from the production shall go to raising awareness and money for Everyman, the UK's leading prostate and testicular cancer charity.