Film April 2012 – Reviewed by Chris Amos
Headhunters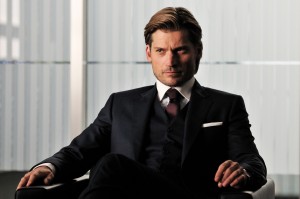 Out 2nd April
A fast paced thriller from the makers of the first (and superior in my opinion) Girl With Dragon Tattoo. Roger Brown seems to have it all. An exceedingly beautiful wife, a luxurious villa and a job as a successful corporate headhunter. He is the best in the business and he knows it. But one career is not enough to fund Brown's extravagant lifestyle and he becomes embroiled in high profile theft on the side, relieving his wealthy new recruits of their valuable artwork. So when Brown discovers his latest candidate, the accomplished and handsome Clas Greve owns one of the most sought after paintings in the world, he sees a way out of his financial problems for good and embarks on his most dangerous heist yet. But nothing could prepare Brown for what he finds in Greve's apartment and what follows is a dark and relentless game of cat and mouse, as the hunter becomes the hunted. Not to be missed.
North Sea Texas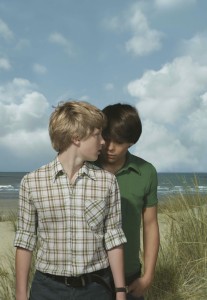 Out 2nd April
A wonderful coming of age gay love story. Pim lives in a small town on the Belgian coast, together with his single mother Yvette, a local accordion starlet. It's an ordinary existence which Pim brightens up by dreaming of princesses, beauty queens and handsome Gino, the boy next door. But when hunky traveller Zoltan blows through town, Pim's life takes an exciting and unexpected turn. North Sea Texas is the feature film debut from cult director Bavo Defurne, whose short films, love letters to the male form and soaked with lush visuals, have garnered fans from across the globe.
Battleship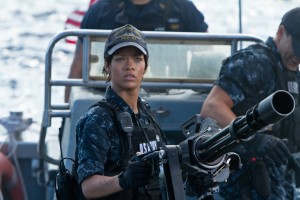 Out 11th April
An epic action-adventure that unfolds across the seas, in the skies and over land as our planet fights for survival against a superior force. Based on Hasbro's classic naval combat game, Battleship stars Taylor Kitsch (John Carter) as Hopper, a Naval officer assigned to the USS John Paul Jones; Brooklyn Decker as Sam, a physical therapist and Hopper's fiancée; Alexander Skarsgård as Hopper's older brother, Commanding Officer Stone of the USS Samson; Rihanna as Lt. Raikes, Hopper's crewmate and a weapons specialist on the USS John Paul Jones; and international superstar Liam Neeson as Hopper and Stone's superior (and Sam's father), Admiral Shane.
Cabin In The Woods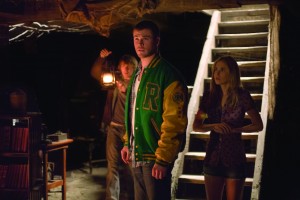 Out 11th April
Five friends go to a remote cabin in the woods. Bad things happen. If you think you know this story, think again. From fan favorites Joss Whedon and Drew Goddard comes The Cabin in the Woods, a mind blowing horror film that turns the genre inside out. Concrete details about the plot are few, but the flick is said to be a twisted and darkly humorous take on the conventional horror genre movie about young people who unwisely head out to party at a remote lodge in the forest – and all hell breaks loose soon thereafter.
Beauty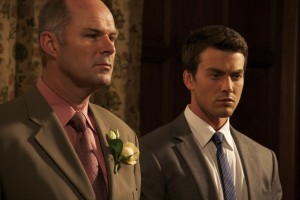 Out 20th April
Francois lives a skillfully controlled, well managed life, in Bloemfontein, South Africa. Father of two daughters and a devoted husband, he is wholly unprepared when a chance encounter unravels his clean and ordered existence. 23-year-old Christian is the son of a long lost friend. By all accounts he is the personification of a handsome young man in the prime of his life. Francois is so disarmed by the young man that it instantly ignites within him an all consuming infatuation and misplaced lust. Despite his careful concealed disgust for himself, Francois pours out the lost emotions he has despised all his life in what becomes a desperate attempt at taking from the world that which he has always secretly wanted: Happiness.
Avengers Assemble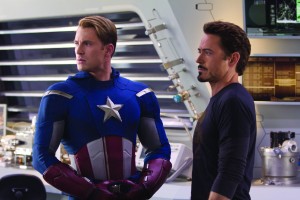 Out 26th April
Continuing the epic big-screen adventures started in Iron Man, The Incredible Hulk, Iron Man 2, Thor and Captain America: The First Avenger, Marvel's The Avengers is the super hero team up of a lifetime. When an unexpected enemy emerges that threatens global safety and security, Nick Fury, director of the international peacekeeping agency known as S.H.I.E.L.D., finds himself in need of a team to pull the world back from the brink of disaster. Superhero fans are gagging for this… something you probably won't hear is that Lou Ferrigno who played The Hulk in the cult TV series is credited for providing the voice for the The Incredible Hulk.
10 Things You Never Knew About Guy Pearce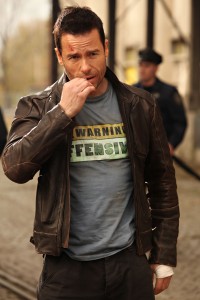 1. Born in 1967 in Cambridgeshire, England, Guy and his family traveled to Australia when he was just 3-years-old.
2. Turned down the title role in Daredevil.
3. Father was a test pilot who died in a crash in 1976.
4. Guy has an older sister, Tracey, who is intellectually disabled.
5. At age 11 Guy joined a local theatre group. He appeared in amateur theatre productions of The King and I, Alice in Wonderland and The Wizard of Oz.
6. Guy Pearce suffered a mental breakdown in 2001 he was physically and mentally exhausted he began shutting himself off from the everyone (except his wife).
7. Guy was a naturally thin boy and had some insecurities about his body. As a way of dealing with these insecurities he became involved in bodybuilding around the age of 15. He went on to win Mr. Junior bodybuilding competition.
8. Guy is a keen musician, he plays the guitar, saxophone and piano, but his musical talents go beyond that, he is also a bit of a songwriter.
9. Guy married his childhood sweetheart, Kate Mestitz, in 1997. The couple shared a house together for a short time after marrying, but now live apart (due to Guy's moodiness).
10. He will next be seen in Ridley Scott's Prometheus out on 1st June.
This month Guy stars in the action thriller Lockout in cinemas on 20th April.
MOVIE BUZZ
The 24 movie, based on show starring Kiefer Sutherland was going to begin production this month but the decision was made last month to not go forward, at least this year! Damn.
Dwayne Johnson (The Rock) is in talks to star in Hercules for MGM and director Brett Ratner based on Steve Moore's graphic novel Hercules: The Thracian War with an adapted screenplay by Ryan Condol, who wrote the script for Paradise Lost for Alex Proyas, a project that was recently aborted.
Jai Courtney, best known as Varro in Spartacus: Blood and Sand, has landed the role as John (Jack) McClane, Jr., the son of John McClane, Bruce Willis' iconic action hero, in the fifth Die Hard feature, A Good Day to Die Hard.
Ridley Scott will make The Counselor a script from Cormac McCarthy it will star Michael Fassbender and the film is looking at a May 1 start date, a month before Scott's Prometheus hits theaters. McCarthy penned the novels The Road and No Country for Old Men.