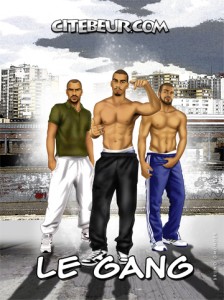 LE GANG
The French porn studio Citebeur is famous for its macho movies with Arabs and Latinos playing the leads. Now they are about to celebrate their 10th anniversary in an extraordinary way: with a juicy comic book. In this collector's edition the studio's most famous models—Kader, Aziz and Tarek among others—invite you to share ten shag sessions, in their hood, in jail and on a holiday trip to Africa. Also discover twelve fantastic sex stories written by Skarlaone and illustrated with photos of models that have marked the history of Citebeur.com.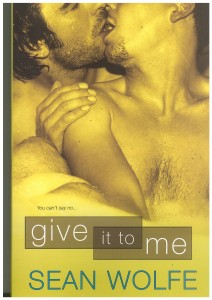 GIVE IT TO ME
By Sean Wolfe
Wolfe is a master of crafty sexy, provocative stories that are as smart and as literate as they are hot. In this latest collection, he delves even deeper into his wicked imagination and explores even more irresistible encounters that fuel the darkest of fantasies.
Kennington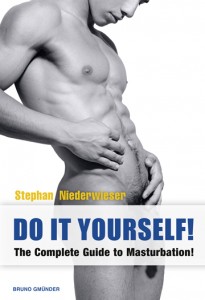 DO IT YOURSELF!
By Stephan Niederwieser
In his latest sex manual, Stephan Niederwieser goes 'back to basics': the noble art of masturbation. This is one of the most popular kinds of sex, yet people are reluctant to discuss it.
Do it Yourself places the emphasis on your personal instincts and fantasies, although it goes without saying that you don't have to try everything on your own. This book tells you how to enjoy yourself and other people—and does so in a clear and humorous way. Have fun!