VOLCANO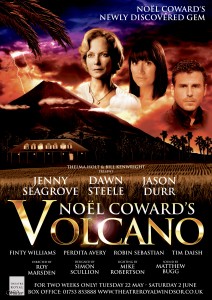 Never performed in Noel Coward's lifetime, this is the first major production of a work which gives a fascinating insight into the glamorous and scandalous Caribbean lifestyle that Coward himself enjoyed.
Recently widowed Adela Shelly finds herself being seduced by the suave Guy Littleton, a visitor to her elegant Caribbean house on the side of an island volcano. When Guy's acid-tongued wife Melissa decides to fly in to see off the competition, she hasn't considered that Adela's best friend, Ellen, might also be falling for her husband's charms! As tensions bubble up from under the surface and begin to erupt, so does the volcano, all with explosive consequences…
The tour starts in May and for more details go to: www.target-live.co.uk or www.kenwright.com
WHAT THE BUTLER SAW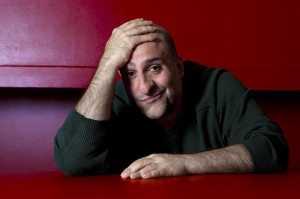 Joe Orton was one of the 60s 'enfant terribles' of the theatre world. His plays were funny and sexual, crude and clever, mocking and debauched, the like of which we don't see today. Thankfully his plays are occasionally resurrected and one of his great comedies What The Butler Saw has a terrific cast when it opens at the Vauderville Theatre in London in May.
When psychoanalyst Dr Prentice, played by Tim McInnerny, instructs his new secretary (Georgia Moffett) to undress, little does he expect to be interrupted by his wife (Samantha Bond), her blackmailing lover (Nick Hendrix), a meddling government inspector (Omid Djalili) and an inquisitive policeman (Jason Thorpe). But hiding a naked woman is the least of his worries, as libidos run riot, identities are swapped and social decorum is buried.
Tim McInnerny, Samantha Bond and Georgia Moffett will be joining Omid Djalili, for a strictly limited season Omid Djalili said, "The team assembled for this production is really exciting. I'm looking forward to what promises to be a challenging and hugely enjoyable next few months."
Vaudeville Theatre, 404 Strand, London WC2R 0NH
www.whatthebutlersawtheplay.com