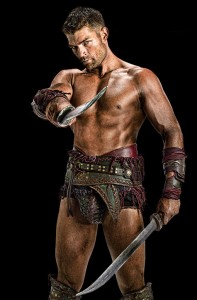 It's great to see the return of the sexiest show on TV. Thankfully, I don't mean The Big Fat Gypsy Wedding or The Only Way Is Essex, I mean those sexy, near-naked, rebelling gladiators wearing leather thongs in Spartacus – Vengeance. It was thought that after the untimely death of its original star, Andy Whitfield, that the show would lose some of its brooding sexuality but his replacement, fellow Antipodean Liam McIntyre has slipped into his own leather undies with muscular aplomb.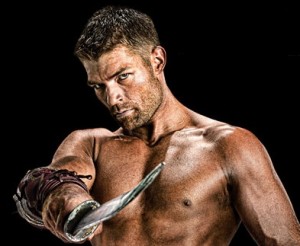 Liam has enjoyed a diverse career in theatre, television and film, since beginning his acting career in Ireland as the lead in a production of Shakespeare's "Measure for Measure." His credits also include "12 Angry Men," "Proof," "Twelfth Night," "A Midsummer Night's Dream," "Much Ado About Nothing" and "Macbeth: Rearisen," which won the Green Room Award for best independent production. His television credits include his role as Sergeant Matt Connor in the Australian series "Rush," as well as Bradley Hewson on Australia's longest running drama "Neighbours." McIntyre made his U.S. debut as Bell Captain Lew in HBO's Emmy®– and Golden Globe–nominated hit "The Pacific."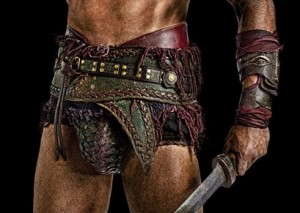 Spartacus is still surrounded by a group of hunky death deliverers, all of whom you wouldn't mind being on the end of their particular sword, but  the only criticism I have about this violent, sexy and visually stunning piece of television is… that the series just isn't long enough. I find myself, late at night (or when I have  any spare time) watching and re-watching my muscular hunks over and over again… and I'm damn sure I'm not the only one.
Spartacus – Vengeance is on Sky 1