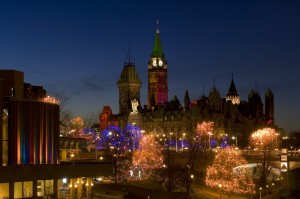 It may be winter in the Canadian capital, but Ottawa's history, culture and men leave Adrian Gillan all in a sweat!
First sighted by French explorers in the early 17th Century, settled (largely by Brits and Irish) since the early 19th Century and made capital of the Canadian Province by Queen Victoria in 1857, grand old 'Ottawa' – named after a local native tribe – is now an 800,000-populated political and cultural hub with a fab gay scene.
You should definitely consider flying direct with Air Canada, not least on account of its rightly-acclaimed Executive First product and refurbished fleet, boasting – amongst many other things, quite apart from access to those famed Maple Leaf airport lounges – lie-flat beds that fully recline at the touch of a button, and can even deliver an in-seat massage!
TO STAY
Settle into National Historic Site, the gay-wooing Fairmont Château Laurier (1 Rideau Street; T: +1 613 241 1414;). Just opposite the Parliament Buildings, centrally welcoming PMs and kings (plus queens of all sorts, including Elton John) since 1912 (cue centenary celebrations), this luxury landmark hotel's imposing limestone edifice – complete with turrets like a French château – self-proclaimedly "reflects the confidence, dignity and style of Canada's capital". Once you've taken in the wealth of surrounding sights, enjoy its Heritage Gallery (historic hotel photos) and newly restored Art Deco pool and health club. Or gorge at one of its superb eateries – not least Wilfrid's Restaurant, off the lobby; or Zoe's Lounge – especially famous for its exciting selection of highly filling afternoon teas!
TO SEE 'N DO
Beneath "The Château", the 5-mile long Rideau Canal – a UNESCO World Heritage Site, and North America's oldest continuously operating waterway, built 1826-1832 – freezes over at winter (late-Dec – early-Mar) to produce the world's largest naturally frozen ice rink. The canal and emerging town's history is detailed in adjacent Bytown Museum.
Explore the buzzing ByWard Market neighbourhood, likewise mere steps from the Fairmont Château Laurier – one of the oldest and largest farmers' markets in Canada; as well as now being Ottawa's premiere entertainment district, filled with fab galleries, restaurants, clubs, bistros, coffee shops, boutiques and food retailers selling fresh, local produce.
The spectacular National Gallery of Canada is one of the country's finest art museums and the permanent home of the world's most comprehensive collection of Canadian, including Inuit, art – also boasting peaceful inner gardens and courtyards. Dig the giant bronze spider outside in the plaza! Enjoy a panoramic city view from lofty Nepean Point, just behind the gallery.
Tour Parliament Hill – Canada's seat of Government – taking the lift up its Peace Tower for fab 360-degree views. Also view the nearby Supreme Court of Canada, where same-sex marriage was debated – and won!
Just west of the Parliament Buildings, the unsettling and moving Canadian War Museum is a lively memorial to Canada's proud military past – from the earliest days of New France to current-day actions – featuring large exhibits like tanks and planes, plus a stunning collection of war art, not to mention the infamous (and notably unreliable) "fruit machine" gay-detector that ruined many a life!
The castle-like Canadian Museum of Nature has recently celebrated its 100th anniversary with a grand renovation. The Canadian Museum of Civilization is Canada's largest and most popular museum, offering a thousand years of Canadian history; the world's largest indoor collection of totem poles; and the magnificent Canada Hall and First Peoples Hall! Don't miss its utterly amazing children's section too!
Notable Ottawa winter festivals include Winterlude and Christmas Lights Across Canada.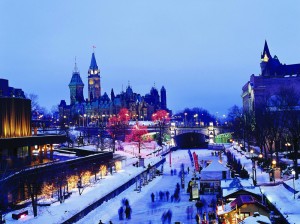 TO EAT
The Buzz Restaurant & Lounge (374 Bank Street; T: +1 613 565 9595;) – Cosy, friendly, buzzing bistro in the heart of Ottawa's gay village.
Play Food & Wine (1 York St, ByWard Market; T: +1 613 667 9207;) – Casual yet ambient and chic eatery majoring on small plates, each paired with fine wine tasters, all set in an historic building. Relax at tables, or eat at one of its two buzzing bars!
TO BOOZE 'N BOP
Apart from a couple of fab venues in ByWard Market, Ottawa's gay scene is primarily clustered in a compact 'Village' along and around Bank Street – now clearly marked by a series of rainbow flags and new signs. Top tips include:
Hump @ Mercury Lounge (56 ByWard Market Square; T: +1 613 789 5324;) – Studenty ByWard Market crowd, every Weds eve!

The Lookout Bar (41 York St; T: +1 613 789 1624;) – Trendy/young, in the ByWard Market – notably men's night on Thurs; women's night on Fri; and drag night on Sat.
Swizzles Bar & Grill (246B Queen St; T: +1 613 232 4200;) – Bias-free Bank Street area bar!
Centretown Pub, a.k.a. CP (340 Somerset St W; T: +1 613 594 0233) – Stalwart of 30 years, just off Bank Street, with a slightly older crowd.
Edge Club & Lounge (212 Sparks St; T: +1 613 237 2284) – Bar/club for the young, just off upper Bank Street.
Flamingo (380 Elgin St; T: +1 613 288 9243;) – Ottawa's main gay club, with tad older crowd than The Edge.
Steamworks for Men (487 Lewis St. @ Bank St; T: +1 613 230 8431;)
After Stonewall (370 Bank Street; T: +1 613 567 2221) – LGBT bookshop.
Venus Envy (320 Lisgar Street; T: +1 613 789 4646;) – Adult toy shop.
Ottawa's week-long Capital Pride Festival is held every August.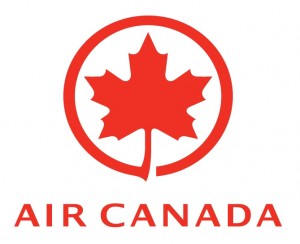 OTHER USEFUL CONTACTS
Air Canada has won several awards recently for the quality of its services, boasting more flights between the UK and Canada than any other airline – at least 63 flights per week to at least seven major Canadian cities – and flies year-round direct from London Heathrow to Ottawa, Edmonton, Halifax, Montreal, Calgary, Toronto and Vancouver; also offering a range of connections to destinations across North America, Latin America and the Caribbean. For info or reservations call 0871 220 1111.