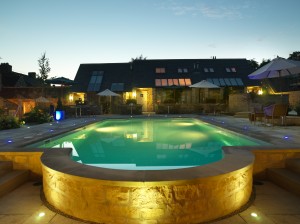 By Lee Hudson
There is nothing I like better than to be pampered. I absolutely love being the centre of attention but having to do nothing but 'be there'.  Leaving my body in the hands of a professional, and letting those well trained hands go to work manipulating and caressing my body is the ultimate way of spending a few well-chosen hours. It's true, just a short time being pampered in a relaxing environment can do wonders for rejuvenating the mind and body, and if you tie it in with a complete weekend of 'me' time, so much the better.
I took myself off to the Verbena Spa in Helmsley North Yorkshire for a bit of basic pampering. I'd promised myself an Anne Semonin Bubbling Mud for Boys treatment and could hardly wait to experience what I hoped would be a muddy pleasure. I filled in the questionnaire to make sure I wasn't allergic to anything, stripped off to my shorts and put myself into the capable hands of Philippa, a therapist with over 9-year's experience in massage and beauty techniques. She talked me through what would happen over the next hour or so and I felt at ease at letting her get on and do what she did best. That is, putting a stressed out me into a state of total relaxation.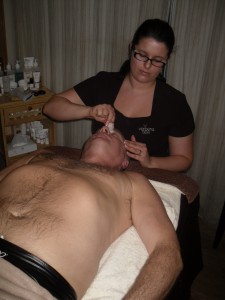 We started with a lovely warm towelling of my feet, followed by a brief but thorough massage of my toes, heels and instep before those winning fingers moved further up my legs. My back was massaged with botanical oils and here you can choose between a firm deep tissue massage or a simple, gentle easy-going body rub (although I would suspect that there is more to it than a simple rub down).  I went for the firm massage, which included using forearms and elbows that got into those knotted areas without much trouble and then came the Bubbling Mud treatment. I was wondering if I would be immersed in a deep bath of hot bubbling mud but fortunately, this was all very gentile and not messy at all. Marine mineral mud is spread on foil and you just lie back into it and let the 'bubbling' concoction do its work. The reactions within the mixture make it heat up slightly and you hear a 'crackling' 'bubbling' sound as you further relax and let Philippa continue with her massage of the arms and neck.  She uses a couple of warm stones on the pressure points to finish off the proceedings.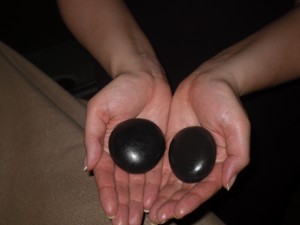 The Verbena Spa offers all kinds of treatments from products that are world famous and do not compromise on quality. While you wait in the relaxing surroundings for your treatment, you can make use of the heat experience – aromatherapy room, steam room and sauna or take advantage of the outdoor heated pool or the hot tub. The other big advantage of this spa is that it is attached to a wonderful hotel, The Feversham Arms, itself quite famous in the area for its facilities and award-winning restaurant. This is where the pampering turned into sheer indulgence as I thought I'd deserved to take my 'me time' to the limit and enjoy all that was on offer. The Feversham Arms has 33 individually designed rooms, which are well appointed with the emphasis on taste and luxury. The restaurant is noted for its fine food, clever chefs and a fantastic 'taster' menu where you get to try out some of the latest creations from the kitchen. The village of Helmsley itself is an eclectic mix of individual boutiques, antique shops, galleries and tearooms and the trails around the place are fantastic for those who like to walk and enjoy the peaceful countryside. However, according to historical documents, the village of Helmsley hasn't always been such a peaceful backwater. At the height of its prosperity as a weaving centre in the seventeenth century, the loom operators were famous for "their thirsts, their songs and their leather breeches." Accounts of the local fair in those times suggest it was an event that was fraught with fist-fights and drunkenness. Thankfully, although lads in leather breeches would have gone down OK, I wanted relaxation and not a robust defence of my honour.  The Feversham Arms offered that most elusive of destinations one that combines good quality food, with great accommodation in a relaxing and friendly environment.
www.fevershamarmshotel.com
www.verbenaspa.com