Trendy yet traditional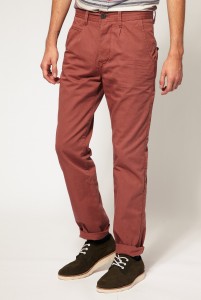 Denim and chino specialists MQT (Masters of Quality and Traditional) are back with a classic raw collection with a hard yet contemporary edge.  This season's collection sees brave designs manufactured with innovative details with variations of the drop crotch and tapered styles being a key look. Distressed washes, light-weight twill cotton fabric and twisted seams put the stamp on this MQT Spring Summer 2012 collection.
Prices start from £65 up to £80         Stockist: 0207 4366753
Pony Trekkers
The classic Pony Topstar silhouette first appeared in 1975 and was originally released in NBA team colour-ways, in both leather and suede. To celebrate the company's 40th Anniversary they are going back to their roots for their inspiration for the future.
Beauty
Just Different
This fragrance is a reinvention of the classic, fresh, masculine Fougère fragrance type. Drawing inspiration from the fundamental contrasts within the metropolitan environment, which the HUGO man inhabits, it is characterised by the unexpected fusion of different ingredients, combining fresh coolness with soft, underlying warmth.
HUGO – Just Different brings together an innovative blend of notes to produce a surprising new scent that leaves you invigorated, curious and ready to see things differently.
£48 -Eau De Toilette (150ml)     www.thefragranceshop.co.uk
The Eyes Have It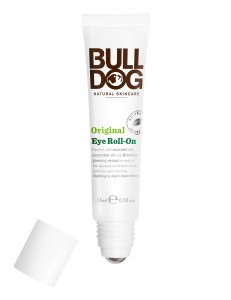 Bulldog, the UK's first and largest natural skincare brand for men, is launching an amazing new Eye Roll-On product aimed at reducing puffiness (around the eyes, cheeky) and the appearance of fine lines and wrinkles. It's full of natural oils, essences and extracts but contains no parabens or synthetic fragrances.
£9.99 for  15ml and is available from Boots.   www.meetthebulldog.com
+++++++++++++++++++++++++++++++++++++++++++++++++++++++++
WIN THIS
VitaMan Massage Pack
VitaMan has created a new DIY Massage Pack featuring its natural face and body oils and creams, combined with an innovative Soy Body Candle. Great for a home spa retreat or to use in the spa hotel room to continue the benefits of a VitaMan Spa treatment, the Massage Pack is a relaxing, soothing kit featuring the very best of VitaMan's Australian Native plant extracts.
So for a night of romance or just to help each other relax and de-stress from hectic lifestyles, this DIY Massage Pack means you can complete a face and/or body massage for you, your partner or anyone in need of some instant TLC.
£51    www.vitamangrooming.co.uk
To be in with a chance of winning one of these massage kits just answer this simple question:
Which one of these is a name for a type of massage?
A, New Zealand. B, Swedish. C, Portuguese.