Come To The Cabaret – Part 2 – by Adam Lowe
EXCESS ALL AREAS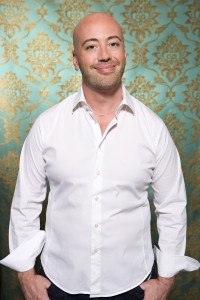 Paul L Martin who is an international cabaret performer, producer, TV personality and founder of Excess All Areas, an entertainment agency that represents a wide variety of talent including, tribute acts, look-a-likes, cabaret performers and burlesque dancers. Paul is currently one of the judges on Sky Living's Bigger Than . . . series. The show follows contestants who want to make it as their favourite celebrity look-a-likes. It airs every Wednesday at 9pm and each winning contestant is signed up to Paul's agency.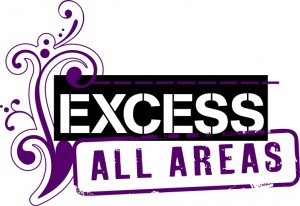 What does cabaret mean in the 21st Century? Why does it still excite people so much?
Cabaret excites me because it is a very raw and direct performance style; the act always deals directly with the audience and what is happening in the room, breaking down barriers between the two and offering an opportunity to really engage with one another. It also seems to be more in-line with our current attention spans and budgets: given the choice of forking out £65 to sit in the dark silently for two hours to watch a musical, or paying £15 to see a cabaret whilst seated at a table drinking, maybe eating with friends and having a quiet chat—I know which one I would choose.
Cabaret is a tricky word that comes, for many of us, with memories of dodgy singers performing in front of a slash curtain in a Spanish hotel bar, singing to a tape deck they are pressing 'play' on themselves. But it's not all like that I promise!
The current cabaret scene in London is full of extremely talented performers ranging from musical comedy acts to burlesque troupes, from jugglers to ventriloquists. My agency Excess All Areas represents many of these performers and our website Excessallareas.co.uk also has a listings page for the entire world of live cabaret, burlesque and circus events open to the public.

Who are your influences?
I got into cabaret via musical theatre, for which I trained at drama school. I was working as a waitress in a cocktail bar (well, nearly!) when two drag queens from Madame Jo-Jo's came in for lunch. We got talking and a week later I was a showgirl in the nightly cabaret. Funny how things turn out!
After my apprenticeship there, I went on to run my own weekly cabaret show called Trinity's for seven years around the West End, before I finally hung up my heels and started crooning and compering as a bloke. These days, after 21 years of working in the industry, I put all those contacts to good use working as an agent for other performers and advising performers on how to improve their act and further their careers. I'm also passionate about getting recognition for cabaret as a genre in itself and have been involved in several campaigns to get magazines, festivals and ticketing agencies to do just that.
How does cabaret interact with or influence the idea of 'camp'?
Absolutely never felt there was any connection at all, but let's give it some thought. I suppose there might be something inherently camp about speaking directly to the audience and reacting to whatever happens in the room (a waiter drops a tray of glasses, a cabaret artiste will not ignore this happening!). But then, wouldn't we be saying stand-up comedy was also camp?
It depends if it's done in high-heels or not, I guess? Cabaret can certainly be very . . . 'theatrical'.
I dunno. Some cabarets are camp, yes. So are some bin-men. Perhaps bursting into song is camp—I've never thought so! Tra-la!
I asked Scottee this, too, and I think that we, as Brits, are drawn to camp. It forms part of our culture—from TV to music to film. Do you agree?
I think that camp is often seen as quintessentially British because of Carry On films and pantomime. That's if we're talking about theatrically camp as opposed to gay camp. People have very different views of what camp means, just like they do the word cabaret. I think that's the link. God, this is hard. Next question!
Sorry, Paul! Well can you tell us about a time you were particularly camp?
Do you remember the Des'ree song 'Life'? It had a terrible rhyme about seeing a ghost and a piece of toast . . . Well a long time ago, when I was a drag queen called Trinity Million, I was running a weekly cabaret on a boat on the Thames. For the finale one week we lined up twenty toasters along the front of the stage, and the rest of the cast toasted and buttered bread and served it to the audience, whilst I sang that song on a loop. I've also lip-synched in front of 13,000 people whilst dressed as Nicole Kidman in Moulin Rouge. The speaker above my head was bigger than my flat!
So tell me: if we were to get a grip on what modern cabaret is all about, who would you recommend we see?
I'm afraid my role as creator and producer of the London Cabaret Awards precludes me from making such statements any more, on the grounds that people follow you around Sainsbury's shouting 'FIX!' and throwing feather boas at you. The best I can suggest is that you check out all the nominees that our independent judging panel chose for the inaugural awards that look place last month, at Londoncabaretawards.co.uk. That would be a good start. What I can say is that the current scene owes a tremendous debt to acts like the marvellous Fascinating Aida, who've been at this lark for 28 years and taught many of us how to do it. Go see them before their hips give out.
NEW STAGES:
HOT THEATRE AND CABARET WITH QUEER THEMES
The Royal Vauxhall Tavern has plenty for lovers of all things theatrical! Check out their regular (and highly popular) events such as S.L.A.G.S / CHILL-OUT, with live cabaret from the DE Experience; Amy Lame's literary salon Duckie; and The Big Bingo Show. New additions include Myra Dubois presenting SING OUT LOUISE! on the last Wednesday of each month. Scottee's Burger Queen returns to the RVT in March. More details at theroyalvauxhalltavern.co.uk.
In Manchester, Queer as Fringe launches in March, to fill the gap left by the apparent demise of Queer Up North. The festival features new short plays by the award-nominated Vertigo Theatre Productions (OUT; Rage; M; Die, Mommie, Die!), the critically-acclaimed Dream Avenue Productions (Dream On, Celluloid) and the innovative Pink Triangle Theatre (Show One). Six 15-minute gay plays will be presented in one night, from comedy to drama. The writers featured include Lloyd Eyre Morgan, Craig Hepworth, Paul Burgess, Adele Stanhope, Joe Gosling and Stuart Crowther. More details at queerasfringe.vertigotheatreproductions.co.uk/
https://mag.bent.com/ocala-hook-up/
Wed 28 – Sat 31 March sees Mancunian poet Dominic Berry take his show Wizard to Contact Theatre. Inspired by Berry's own experiences of anxiety attacks and the mental health system, Wizard combines comedy, fantasy and imaginative theatre in a quest to find magic in even the darkest of places. When an agoraphobic wizard shares his world of tea loving carpet goblins and a zombie-slaying dish rack with a neighbour from the flat above, three days of magic change both their lives forever. Friday 18th May and Saturday 19th May see queer heroine Amy Lamé return to the theatre with her fantastic show Unhappy Birthday. More details at contactmcr.com.