PUMPS UP THE JAM -America's Six-Inch Obsession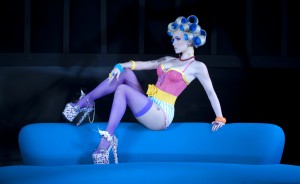 By Todd Hamilton
On any given night at Mr. Black in Los Angeles, ten or more men can be seen traversing the dance floor in a pair of pumps.  No, they aren't drag queens.  They're gay men sporting the latest trend to hit the states:  men – otherwise dressed in men's clothing – in heels.
They're not cheap heels either.  Gay men love their labels and many are happily shelling out $3,000 and more for the sexiest from Louis Vuitton, Gucci, Yves Saint Laurent, and yes, Louboutin.
In a way, the men are repeating history. Until Napoleon banned them, high heels were considered a sign of nobility in France; Louis XVI donned five-inch red-accented heels depicting wartime battle scenes.
There's even a new anthem for the movement.  Emii's "Stilettos" stomps over Jennifer Lopez's ode to Louboutin with a shoe-obsessed high-kicker that adds fist pumps to the foot pump.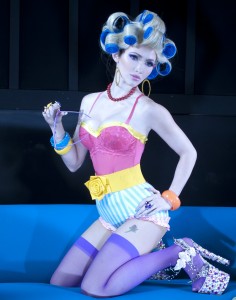 Can you understand why one might be obsessed with Stilettos?
I can definitely understand. I mean, have you seen my closet?
Are you surprised by the success of your new song?
I'm excited about it.  The song is about celebrating the little things in life that make us feel sexy and empowered. It encourages us to walk the walk, strut our stuff, and be thankful and proud of whatever we are rocking.
What's your take on the trend of men in heels?
I remember being a kid, watching a video of Prince rocking a hot pair of heels.  It didn't seem crazy to me then, and it doesn't seem crazy to me now. Men are just as entitled to fashionable forms of expression as women are.  The more stilettos the better!
Does wearing heels make one feel more powerful?
Definitely!  It is an empowering feeling to walk like a diva six inches above everyone else in the room.  Maybe it's the height, maybe it's the fashion statement, maybe it's simply magic.  Whatever it is, it works!
Is wearing stilettos a form of drag?
No.  Shoes are only an accessory to the outfit.  Even if they are the showstopper of what you're wearing, and they should be, they don't define the outfit.  Being a drag queen involves more than heels.
Women wearing men's clothing is normal.  Is it time we consider men in women's clothing as normal?
Absolutely!  It's time to do away with all double standard standards.  It's fashion, people.  Chill out and let us go crazy.
Would you ever let your man step out in pumps?
If stilettos are good enough for Prince, they sure as hell are good enough for my man.
What is your message to men who want to wear Stilettos?
Wear them and love them!  It is your right to express yourself.
Are you loving that your song has become the anthem for men in heels?
Oh yes, I love it!  I hope the song helps to inspire everyone to feel free to express themselves and kick all double standards to the curb.  In heels, of course.