My First Time at a Gay Sauna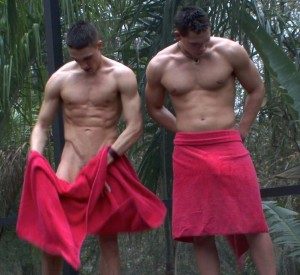 I had always wanted to visit one of the saunas in Leeds but lacked the courage. Finally, I drove to the nearest one, rang the bell and was promptly admitted, not just to the sauna but also to a completely new world where I could relax in the company of like-minded men of all age groups and types.
When I had enrolled as a member, I went to the changing room where I quickly stripped, and with my pulse pounding, ventured to look for whatever was on offer beyond the swing doors. It was a busy place.
In the cinema, a video was showing graphic scenes of male activity – a great warm-up for what I was about to experience.
At first, the anonymity of the 'darkroom' concealed the presence of other men, but not for long. Hands met hands, shoulders were stroked, lips brushed each other and the most private parts of my body were private no longer. In fact, they became the focus of vigorous enjoyment for others as well as myself.
When I staggered out into the light, I had a feeling I would be back… and I was… and am… regularly!
Jack – Bradford