Sauna FAQ – Frequently Asked Questions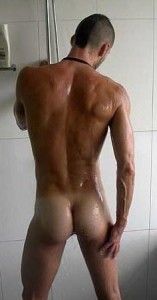 How old do I need to be to use the Sauna Complex?
Saunas are for men aged 18 years and above. ID may be requested if you look younger than 18 years old
Do I need to become a member?
For some saunas yes you do but most offer deals – check websites or call.
I've never been to a Gay Sauna before. What happens?
If you make an appointment to come to the sauna before it opens a member of staff will be able to show you round the whole facility and answer any questions you have regarding the sauna.
Do you accept credit/debit cards or cheques?
Some do but most operate on cash only transactions
Is there a safe place where I can store my valuables?
All valuables should be handed into reception for your safekeeping but the lockers are usually OK… but it is best not to bring anything of value with you
What do I wear inside the sauna?
You will be issued with a towel on arrival. You can either wear this or walk around naked
Is there anything to eat or drink?
Often there are a selection of vending machines which dispense hot & cold drinks along with light snacks, although some of the bigger saunas complexes have better facilities
Do I have to bring my own condoms and lube?
You will find complimentary condoms and lube throughout most Saunas
Is there somewhere that I can smoke?
There are designated areas for smokers
What type of customers to you attract?
All shapes, sizes, ages and colours – gay, bi-sexual or curious straight men