TRANNY HOTEL HITS LIVERPOOL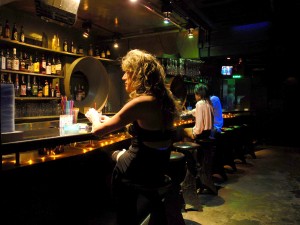 Grab those heels and find something gorgeous to wear for a weekend like you've never experienced before. Tranny Hotel will make its UK premiere, taking over Liverpool's world famous Adelphi Hotel, from Fri 11- Sun 13 November.
Following a highly successful trial run in Cologne, Germany in June 2011, Tranny Hotel saunters in to Liverpool for weekend long celebration of Transgender arts, organised by renowned Liverpool based Transgender artist Mandy Romero. The event will see dozens of transgender artists, both male to female and female to male, from across the globe, perform a wealth of different works in numerous spaces around the hotel from bedrooms and suites, to staircases, hallways and function rooms.
The event forms part of the Europe wide Exchange Radical Moments! Live Art Festival, to take place on Fri 11 November, or 11.11.11, across the continent. Liverpool is the only city outside London to have an Exchange Radical Moments! event, largely due to the uniqueness of Tranny Hotel. It will also be a part of this year's Homotopia Festival of Lesbian, Gay, Bi-sexual and Transgender culture.