Pride events and Fun in the sun
Barnsley Pride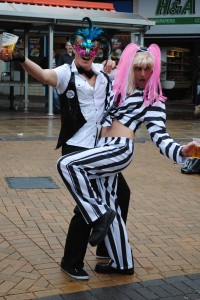 It looked like it might just end up as a bit of a wash-out as the weather decided to end any attempt at being in the least bit summery. Thankfully, hundreds of people braved the rain to enjoy the third annual Barnsley Pride, which featured music, drag, entertainment and even support from the town's Mayor, Karen Dyson, who said it was a 'wonderful' event and was pleased to welcome it back into the town centre.
Last year's event was held at the Metrodome.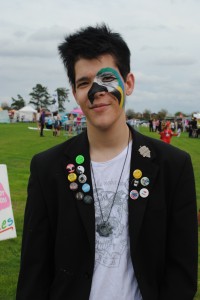 /p>
Grimsby Pride
This may not be the best known of the Pride events that take place every year but it has to be said that the all-encompassing attitude of the organisers made for a terrific atmosphere. It felt more like a big picnic than anything else but that didn't stop a parade of top local and tribute acts from taking to the stage to give their all. The rain may have threatened but the elements need to know that we gays love nothing more than cuddling up together under an umbrella..ella…ella.
MANCHESTER PRIDE: A ROUND UP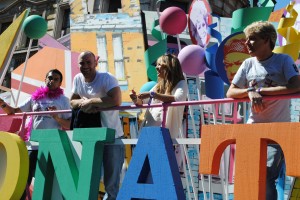 Photos: Mark Hawkins
The festival, which this year celebrated its 21st birthday, was attended by thousands and put on an outstanding show boasting some of the biggest, freshest and most talented acts in its 21 year history.  Manchester Pride's seven day Pride Fringe (August 19 – 25) featured arts, sport, theatre, music, family orientated and musical events. From the wonderful Pink Dog Show to It's A Gay Knockout – premieres teams from the LGBT community competing in the likes of 'stiletto races' and 'handbag tossing' – there was a wealth of activity on for all.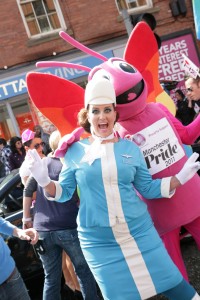 The Big Weekend took place between Friday 26 and Monday 29 August, with a 'Best of British' themed parade on the Saturday. Featuring almost one hundred floats and led by Aussie 'trolley dolly' Pam Ann, this set the city centre alight with support, love and excitement as all those taking part marched triumphantly as the clouds parted and the rain came to a halt.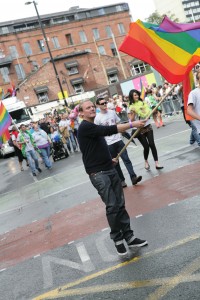 Manchester Pride featured a range of musical talents over its Big Weekend across three stages. Headlining acts included Alexandra Burke, the Sugababes (both on Sunday), Pixie Lott (Saturday), Blue (Monday) and Pam Ann (Friday). Other notable names include Heather Peace, Patrick Wolf, Toyah Willcox, Angie Brown and Manchester based talent Rubika, Santiago Street Machine and The Mend. On Sunday Sackville Gardens became the Women's Stage (from 4pm), where a great range of new female talent was showcased.
On the Monday night Manchester closed with its Candlelit Vigil, presented by the George House Trust, to remember and support those lost to HIV and those living with it.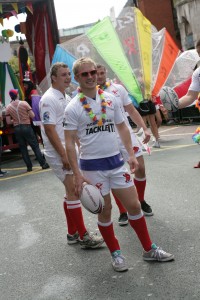 What was perhaps most poignant this year was that despite the UK's current economic climate such a superb festival could be put on and orchestrated without a hitch, with thousands of people coming to celebrate and enjoy it for a four-day long weekend. Specifically to Manchester, and in conjunction with its 'I Love MCR' campaign, the Big Weekend and 'Best of British' parade theme celebrated all things good in defiance against the negative riots the city had been a victim of only weeks previously.
Manchester Pride 2012 is scheduled to take place from the 17th–27th August of next year.
Soho Pink Sunday Drag Race – by ChrisGeary.com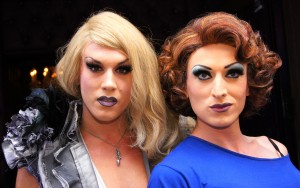 Last month the gay bars, clubs and cafes of London's gay West End got together for Soho Pink Sunday, in aid of The Albert Kennedy Trust, the LGBT homeless organisation. As well as all the venues putting on special events and festivities, it was the Drag Race that stole the show. Kicking off slightly later than billed (but of course we were dealing with some fabulous creations with Diva-like credentials) the race was hilarious, well supported and fun. You simply cannot beat a horde of glittering drag queens taking to the open road… well as near as dammit.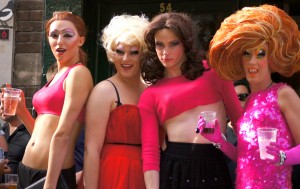 The race was won by Danni Dee Queen, second place went to Portia de Fosse. Money raised from this event went to the Albert Kennedy Trust (AKT). AKT support several hundred young people every year who have experienced domestic violence or have been ejected from home just for being brave enough to come out as Lesbian, Gay, Bisexual or Trans to their parents or care giver.
Biggest Gay Sports Day Ever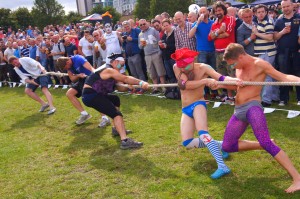 Late August saw 17 teams compete for victory in the biggest ever Gay Sports Day, cheered on by a packed crowd of supporters. The event, organised by GMFA, the gay men's health charity, and the Royal Vauxhall Tavern (RVT), took place in Vauxhall Spring Gardens on Bank Holiday Monday. Contestants displayed their sporting prowess in events such as the drag relay, the egg and spoon race and the 50m mince, helping to raise vital money for gay men's health and the local community.
Competition was fierce on the day, with 'The Misfits' crowned winners of the sporting events. 'The Flying Fingernails' were the top fundraisers, thanks to their amazing efforts to bring in over £1,900 from sponsorship, while 'Flob-a-Dobs' won best costume for their Flower-inspired outfits.
Rugby star Gareth Thomas gave his support to this year's event, donating a Welsh training top, a pair of Welsh Rugby shorts and a Crusaders polo shirt, all worn and signed by the man himself.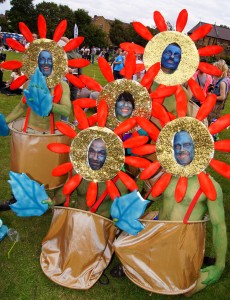 Other auction prizes include an Official Team GB Suitcase, a pair of made to measure CHAPS from Expectations, VIP tickets to the MAD Trust's West End Bares event and a professional photoshoot by Pics By Gaz. The auction raised £1,350. The full total raised from the event is still to be confirmed as donations are still being counted. All money raised will go towards GMFA, Vauxhall City Farm, and The Friends of Spring Gardens.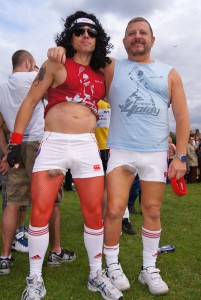 Photos: ChrisGeary.com