My Big Gay Italian Wedding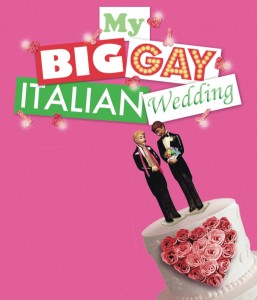 Planning a wedding can be hell…but planning to ruin a wedding can be a hell of a lot of fun! Come and join the congregation as this off Broadway cult hit makes a return to London after a critically acclaimed Edinburgh Festival run.
Andrew and Anthony are getting married – and everyone wants to "help"! My Big Gay Italian Wedding spins into a hysterical fiasco as everyone tries to have their way. This music and dance-filled extravaganza has played to sold out houses in New York for four years and is still showing no signs of finishing the reception early!
Above The Stag  from 1st-19th November.
15 Bressenden Street , London, SW1E 5DD
Box Office: 020 8932 4747