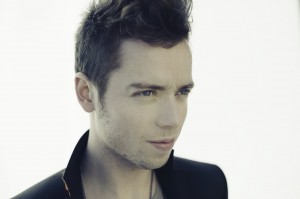 It was in November of 2009 when London based musician Mads Langer was asked by his local radio station to record a cover for their 'Best of 90s' campaign. "I went through tons of 90's dance compilations before I finally found a song with lyrics that actually meant something". He picked Olive's "You're Not Alone". A year later his contemporary and emotionally charged interpretation of the song had topped the charts around Europe and Mads found himself performing in front of 80,000 people. This was immediately followed by another wave of attention, this time with an original song "The River Has Run Wild" when it was featured in the popular TV series The Vampire Diaries.
A new album 'Behold', which he has written and co-produced is now planned for release here in the UK with the personal goal of capturing the intimate emotions of the live performances which are at the core of Mads' artistry.
The first single from Behold is "Microscope" and is available to download now.