Compiled by Chris Amos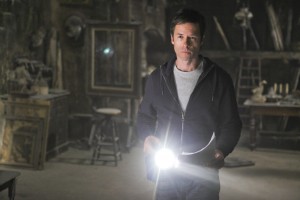 10 THINGS YOU NEVER KNEW ABOUT GUY PEARCE
1. Born in 1967 in Cambridgeshire, England, Guy Pearce and family moved to Australia when he was 3-years-old.
2. Turned down the title role in Daredevil.
3. Two days after his final high school exam Guy started a four year stint as Mike Young on the popular Aussie soap Neighbours.
4. Father was a test pilot who died in a crash in 1976.
5. His eldest sister, Tracy, has Cornelia de Lange syndrome, a genetic disorder that affects both intellectual and physical development.
6.  He married his childhood sweetheart Kate in March 1997
7. Appeared in the last two Academy Award winning best films (The Hurt Locker, The Kings Speech).
8. As a teenager was a body builder, he won Mr Junior Victoria competition.
9. Guy is a keen musician, he plays the guitar, saxophone and piano, but his musical talents go beyond that, he is also a bit of a songwriter.
10. Guy who worked with Christopher Nolan on Memento, was turned down for the role of Batman in the movie Batman Begins.
This month Guy stars in the thriller Don't Be Afraid Of The Dark out 7th October.
Johnny English Reborn
Out 7th October
Rowan Atkinson returns to the role of the accidental secret agent who doesn't know fear or danger in the comedy spy-thriller Johnny English Reborn. In his latest adventure, the most unlikely intelligence officer in Her Majesty's Secret Service must stop a group of international assassins before they eliminate a world leader and cause global chaos.
In the years since MI-7's top spy vanished off the grid, he has been honing his unique skills in a remote region of Asia. But when his agency superiors learn of an attempt against the Chinese premier's life, they must hunt down the highly unorthodox agent. Now that the world needs him once again, Johnny English is back in action.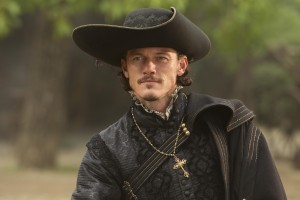 The Three Musketeers
Out 12th October
Paul W.S. Anderson the director of Resident Evil series and married to Milla Jovovich, brings the well-loved The Three Musketeers to the big screen in stunning 3D. The hot-headed young D'Artagnan (Logan Lerman) joins forces with three rogue Musketeers (Matthew MacFadyen, Luke Evans and Ray Stevenson) in this reboot of Alexandre Dumas' story. They must stop the evil Richlieu (Christoph Waltz) and face off with Buckingham (Orlando Bloom) and the treacherous Milady (Milla Jovovich). A lot of fun for the Autumn season.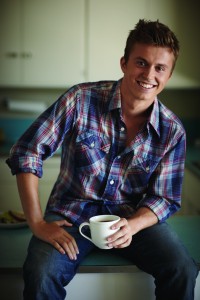 Footloose
Out 14th October
Writer/Director Craig Brewer (Hustle & Flow, Black Snake Moan) delivers a new take of the beloved 1984 classic film, Footloose. Ren MacCormack (played by newcomer Kenny Wormald) is transplanted from Boston to the small southern town of Bomont where he experiences a heavy dose of culture shock. A few years prior, the community was rocked by a tragic accident that killed five teenagers after a night out and Bomont's local councilmen and the Reverend Shaw Moore (Dennis Quaid) responded by implementing ordinances that prohibit loud music and dancing. Not one to bow to the status quo, Ren challenges the ban, revitalizing the town and falling in love with the minister's troubled daughter Ariel (Julianne Hough) in the process.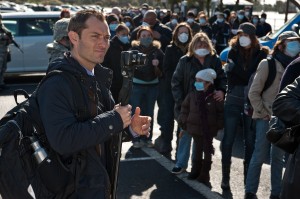 Contagion
Out 21st October
Steven Soderbergh directs an all-star cast in the sci-fiction thriller Contagion. Already topping the box office in the USA, the hit film follows the rapid progress of a lethal airborne virus that kills within days. As the fast-moving epidemic grows, the worldwide medical community races to find a cure and control the panic that spreads faster than the virus itself. At the same time, ordinary people struggle to survive in a society coming apart. The cast includes Gwyneth Paltrow, Matt Damon, Lawrence Fishburne and Jude Law.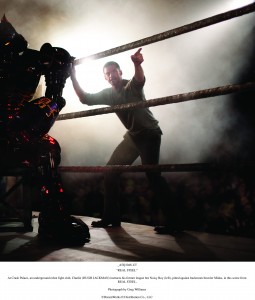 Real Steal
Out 14th October
A gritty, white-knuckle, action ride set in the near-future, where the sport of boxing has gone hi-tech, Real Steel stars Hugh Jackman as Charlie Kenton, a washed-up fighter who lost his chance at a title when 2000-pound, 8-foot-tall steel robots took over the ring. Now nothing but a small-time promoter, Charlie earns just enough money piecing together low-end bots from scrap metal to get from one underground boxing venue to the next. When Charlie hits rock bottom, he reluctantly teams up with his estranged son Max (Dakota Goyo) to build and train a championship contender. As the stakes in the brutal, no-holds-barred arena are raised, Charlie and Max, against all odds, get one last shot at a comeback.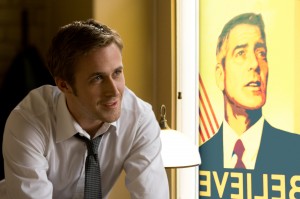 Ides Of March
Out 28th October
Based on a play from Beau Willimon, George Clooney puts on his director hat and also stars in the political drama The Ides of March. Takes place during the frantic last days before a heavily contested Ohio presidential primary, when an up-and-coming campaign press secretary (Ryan Gosling) finds himself involved in a political scandal that threatens to upend his candidate's shot at the presidency. A power house acting cast including Paul Giamatto and Philip Seymour Hoffman, a possible contender at next year's Oscars.
MOVIE BUZZ
Kathryn Bigelow's (Hurt Locker) 1991 feature Point Break starring Keanu Reeves and Patrick Swayse is being updated and set in the world of international extreme sports.
Whitney Houston could make her return to the big screen in a remake of the 1976 musical drama Sparkle. The original was inspired by the story of the Supremes and follows a girl group whose rise to fame creates turmoil in their personal lives. American Idol winner Jordin Sparks will take the lead role, while Houston is in negotiations to play her not-so supportive mother.
More remake talk (ugh) as Juan Carlos Fresnadillo (28 Weeks Later) has agreed to direct a new version of the 80s classic Highlander. The original cult classic starred Christopher Lambert as an immortal Scottish swordsman who must confront the last of his kind. Apparently nothing was learned from Conan the Barbarian's dismal returns.
Top Gun is getting a 3D conversion in early 2012. Is there a market for 3D conversions of classic films? I wouldn't think so, but I guess we'll find out soon enough with 3D versions of The Lion King, Titanic and the Star Wars films already set to hit the big screen.
Hugh Grant has joined the long list of big names starring in Cloud Atlas, the ambitious project from the Wachowskis and Tom Twyker. Shooting has begun in Scotland, Spain and Germany, while previous reports have revealed that every member of the cast will play multiple roles. The previously committed talent list includes Tom Hanks, Halle Berry, Susan Sarandon, Jim Broadbent, Jim Sturges and Ben Whishaw.
Steven Spielberg is heating up as he has two films due this December with War Horse and The Adventures of Tintin, another film already slated for next year is Lincoln and he is now teaming with Fox and Dreamworks for the previously announced Robopocalypse, due to hit theatres on July, 2013. The quick synopsis is to say it's about humanity's struggle to survive a global robotic uprising.