Dance Trax Review – Jason Guy
Hold on to your hats boys and girls – Manchester's most loved vocal house night is back with a bang and is celebrating its second birthday at the amazing Sub Space in Manchester on Saturday 29th October. If you can remember just how rammed the last 2 Hallowe'en nights were at Freakshow, you'll know to get there early! Find out more at www.clubfreakshow.com
As usual, you can download my monthly podcast – simply search for 'Jason Guy' in iTunes or download directly from  www.jasonguy.podomatic.com. If you'd like to see your track, club, or event featured here, contact me at jason@bent.com.
Arthur Baker ft. Jimmy Somerville – I Believe In Love (Defected)
Arthur Baker's 1989 disco cut gets reworked by two of today's modern masters, with predictably explosive results. First up, king of the rolling groove Joris Voorn creates a tense, relentlessly building powerhouse of a track, chopping Jimmy Somerville's original vocals beyond recognition and creating incessant rhythmic stabs with what remains. Jacques Renault leaves more of the original intact, heavily reverbing the epic chords and washing the vocal with effects to create a dreamlike soundscape of deep beats and shimmering percussion.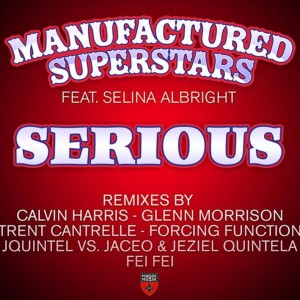 Manufactured Superstars Feat Selina Albright – Serious (Magik Muzik)
Serious is partially based on the Donna Allen classic by the same name, and is best known as the track Strike's 'U Sure Do' was sampled from. This has an old skool build up with an enticing piano arrangement in it, while all the time the low sub bass rumbles away. Add to that the can't-get-it-outta-my-head synth riff that backs the vocals of Selina Albright and you're in for a killer anthem. On my first play during Manchester Pride the crowd all raised their hands and sung along the second the infamous "baby I don't know what I should do…" vocals made an appearance. Choice of mixes here for me is the tougher late-night offering from Trent Cantrelle.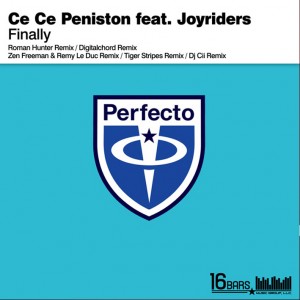 Ce Ce Peniston ft Joyriders – Finally (Perfecto)
Ce Ce Peniston was 22 years old when her debut single "Finally" was originally released back in 1991, where became an instant dance anthem. Within 3 months it has sold over 3 million copies worldwide! Now "Finally" is back and sees Ce Ce Peniston team up with the Joyriders who are currently causing a storm with there booty of "Sweet Fucking Dreams" with Paul Oakenfold. The 2011 versions are set to be huge all over again. There's a superb remix package with reworks by Roman Hunter, Zen Freeman & Remy Le Duc, Tiger Stripes, DJ Cii and my personal favourite from Digital Chord.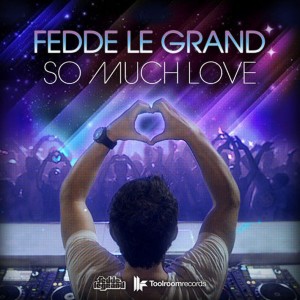 Fedde Le Grand – So Much Love (Toolroom Records)
Time for another Fedde le Grand anthem! The Dutch master is back on Toolroom Records with a dance floor shaker that blew the roof off the Space Ibiza Terrazza at Toolroom Knights. So Much Love is a pure crowd pleaser, with an infectious, instantly recognisable vocal hook that has already seen thousands of festival fanatics from Global Gathering UK to Exit in Serbia left in a frenzy. You'll know the hook from 70's disco group The Real Thing, as it's been used in a thousand tracks before, but this might just be the best version yet. "I've got so much love to give…"