BRAVE – MEN AND FETISH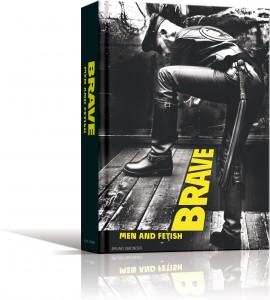 Various Artists
This is a comprehensive collection of photographic images by artists from across the globe. Among them are such great pioneers of the genre as Jim Wigler, Jack Fritscher, Mark I. Chester and Rick Castro, who have all been leading the charge of the pictorial fetish revolution capturing the raw sexuality of gay men in a fearless and uncompromising way. As varied as the photographers' take on the subject in this book might be, from the most intense encounter to those where everyone is just having fun, they have all one thing in common: the Turn On that is Fetish!
£23.20 – www.brunogmuender.com
An Extraordinary Boy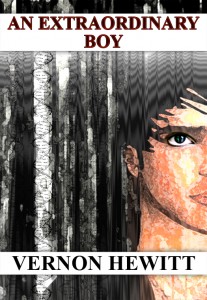 By Vernon Hewitt
An alien civilization that once lived on Earth eons ago starts an experiment to re-kindle its very own existence. They try out their process on 24 young children but only one of the treatments is a success. Now, as that child reaches his 18th birthday, the cells that were placed in his DNA begin to transform him but will this be for the good of man… or lead to its destruction? His gay best mate can't stop him from changing but endeavours to do what he can and to be with him until the end. With love, paranoia, aliens, Big Government, cover-ups and a super-gorgeous hero… this book has a cracking pace that will be enjoyed by everyone whether they are sci-fi fans or not.
£8.99 – Olympia Publishing
Katy Perry – A Life of Fireworks
By Chloe Govan
Never far from controversy, Katy originally struggled to get started in the pop industry, first cutting a gospel album, then falling out with her record company, she eventually managed to alienate both conservatives and gay organisations with songs like 'UR So Gay' and the megahit 'I Kissed A Girl'.  This is the tale of two Katys – the pop sex bomb and the wholesome pastor's daughter… gone bad.
£9.95 – Omnibus Press
The Gentleman's Instant Genius Guide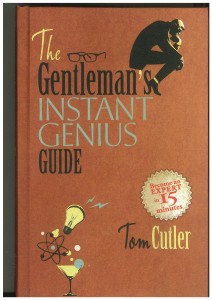 By Tom Cutler
Alongside the vital how tos (from learning the waltz or draw the Union Jack), you will find a multitude of information that every genius ought to know. From the history of the blue-skinned people of Kentucky to the truth about the deadliest frog in the world, not forgetting everything you've wanted to know about the penis. Be a genius, be impressive… be as popular as your dog!
£12.99 – Constable Books
The Mammoth Book of Gorgeous Guys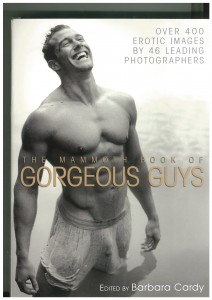 Edited by Barbara Cardy
This is a stunning collection of nude and erotic portraits from some of the world's most outstanding photographers. There are over 400 images in this small format book but each shot reveals unique and an innovative ways of capturing the beauty of the male form. A visual treat to keep on the bedside stand.
£10.99 – Constable Books
G IS FOR GROUNDSKEEPER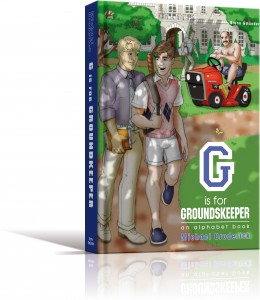 By Michael Broderick
There are 26 good reasons to buy this book: For every letter of the alphabet Broderick presents a drawing full of sex and fantasy. The groundkeeper helps young, athletic students to discover the joys of sex and satisfaction. Doesn't this sound like a philosophic stroke of genius? Well, you might be right, maybe it doesn't, but Broderick's charming and colourful illustrations want nothing more than to entertain and make you horny.
£13.90 – www.brunogmuender.com
GAY PORN HEROES
By J.C. Adams
The book is a tribute to the amazing men who have fired our erotic imagination across four decades. Anyone who has ever wondered about what it means to be considered an erotic icon will certainly find some of the answers he's looking for here. From Al Parker to Brent Corrigan, Jeff Stryker to Matthew Rush, Lukas Ridgeston to Pierre Fitch, these are the skin stars that make us smile— and turn us on! The Top 100 stars are arranged in ten categories, including The Bodybuilders, The Macho Men, The Boys Next Door, The Superhung Studs and The European Fantasy. Whether you're a fan of the classic stars or the current day studs, this is a must‐have for every fan of all‐male adult entertainment.
£37.15 – www.brunogmuender.com
Complete Gay and Lesbian Manners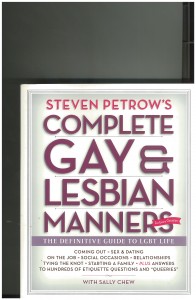 By Steven Petrow
This heavy tome covers all those important milestones – coming out, friendship, sex & dating, moving in together, commitment ceremonies… the list goes on and although this is aimed at an American audience, a British reader should be able to take a great deal from the advice and pointers the book offers. Whether it is throwing a great party, interacting with work colleagues or just introducing your 'significant other' to your family and friends… there's a lot in here that will help and guide.
£11.99 – Workman Publishing