Barcelona Circuit Festival 2011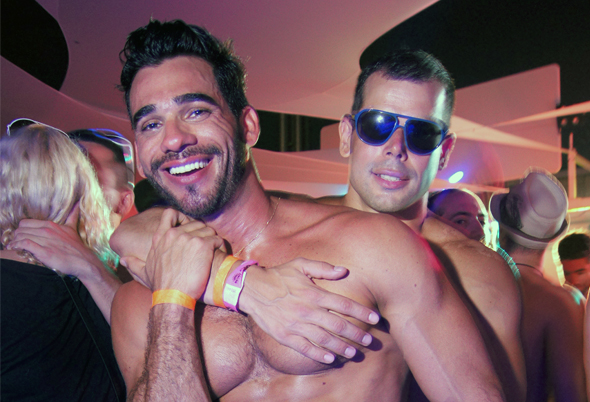 by Chris Geary.com
The 10 day event held at the beginning of August in Barcelona Spain is the largest gay and lesbian event in Europe, if not the world. 10 days of massive parties, after hours and day time pool parties; plus many free day time activities such as conferences, speeches, art and film. Plus the infamous Mar Bella gay beach is a popular 'must do' experience to hang out with a Sangria and socialize with the boys. But if all the gay activities get too much, just exploring the beautiful unique Barcelona city architecture is amazing.
Even in this tough time of a world recession this fourth edition of Circuit Festival was bigger and better than ever. With just three previous editions and more than 140,000 attendees, the Matinee Group organizers continue to work with other major party promoters and DJ's around the world to bring us all together in a Pride style atmosphere with a cherry on top.
If the full 10 days of parties is simply too much, then just go for a 5 or 6 days. Make sure the Gay Water Park Day at Illa Fantasia is first included in your schedule (get there early). This year it was on Tuesday 9th August and nearly everyone we chatted to agreed it was the best event of them all. The other two "extra spectacular" events were the Ghoa Beach Club Pool Party on Thursday 11th, and on Saturday 13th, the day time Splash Pool Party at Complex Esportiu L'H Nord followed by the Main Party at its new venue next door.
Matinee Group had this to say: "This was the year of 'bigger and better than ever', because we offer you more days, more parties and more activities to make you enjoy your summer like never before. We want to keep surprising our audience and making possible that, year after year, our audience enjoys Barcelona and the Circuit Experience as if it was their first time ever. That's why we wanted the fourth edition of Circuit Festival to consolidate Barcelona as the Mediterranean gay capital and turn the city into the real international gay epicenter during the first fortnight of August. We will keep caring for every detail to make sure that you have to care for just one thing… to enjoy the best summer of your life."
More details: www.CircuitFestival.net
Matinee also has big parties in Amnesia nightclub, Ibiza every Saturday. Its big closing party will be on Saturday 1st October: www.MatineeGroup.com