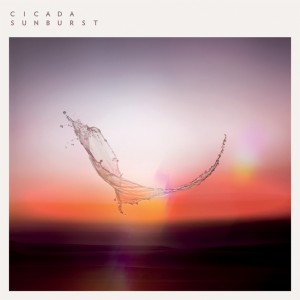 'Sunburst' is Cicada's third album, following this year's 'Fast Cars' and the forthcoming 'Come Together'. Musically, Aaron and Alex have returned to their roots with the alt-pop, quirky electronica and spaced-out disco sounds that characterised their early limited edition coloured vinyl releases. The result is a confident, accomplished collection of tracks that sees Cicada move far beyond the electro-pop stylings of their last album, 'Roulette'.
In addition to Cicada's trademark instrumental numbers, 'Sunburst' features guest vocal spots from Nick Valentino (ex-Lost Valentinos), Joel Pott (Athlete), hotly tipped Virgin artist, Elviin Smith, who's recently toured with Adele, Prodigy collaborator and Bollywood singer, Shahin Badar, former vocalist, Heidrun, and Megan Quashie (Black Cherry).
Though it's their first album to feature such an array of guests, Cicada's identity is firmly stamped across each of the 10 tracks. The short, filmic 'Intro' opens the album and segues neatly into the disco stomp of the forthcoming single, 'Come Together'. Athlete's Joel Pott makes the first of his two appearances on the tightly wound new wave funk of 'Hit My Ego', while the bubbling synth lines of 'Fast Cars' are the perfect backing for Nik Valentino's signature indie tones.
Landing somewhere between Chromeo and Empire Of The Sun, 'Sunburst' sees Cicada back doing what they do best… out: 15th August
www.cicadamusic.com