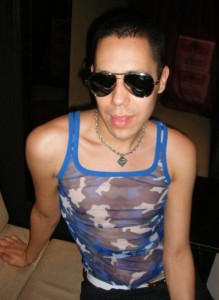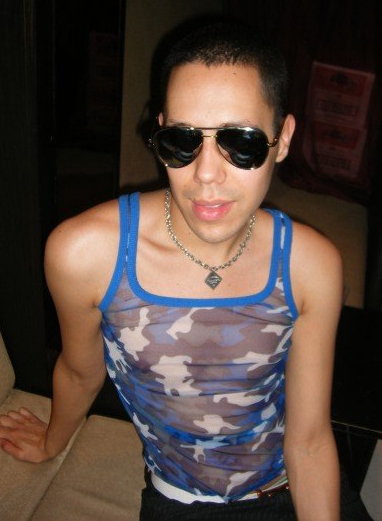 PORN THIS WAY
Porn used to be a dirty word. It's pretty much in the mainstream now. Even among straights. I know many straight girls who want to do porn. That is, as much as I 'know' any breeders (which isn't really that much).
And it seems the thrill is no longer just in the watching. People get off just as much on being watched—sometimes even more so. The more voyeurs they have begging them to 'cum now' or 'milk it', the harder they get. It's a trend which crosses genders and sexualities.
After all, how often do you log onto Cam4 to see some 'straight' guy whacking off for 400 gay guys? Most of them won't even get their pants off till they know their audience is into double figures. It's as if they can only get it up for a small army of perverts sat in their darkened bedrooms, cock-in-hand.
People are not only watching porn, they want to be a part of it. They're making their own and uploading it to Xtube. People who'd never consider walking the streets nevertheless will do whatever you ask for a fiver via PayPal when logged into Skype.
I'm not sure what the next step is—probably porn you can walk into. Or maybe cyborg models you can control from your keyboard.
But it does make you wonder what happened to real sex? People seem lazier when it comes to interaction. Why bother going out to see your mates when you can just drop them a half-arsed 'Hi, how r u?' on Facebook? Digital interaction is easy and throwaway. It means we don't have to try any more.
There are other flaws, of course. How do you know it's not a dirty old man sat at the other end? Hell, you might like that. But what if it's some underage girl instead? Doesn't that make you a little queasy? And if you're one of the people with a fake persona and stolen pics, how do you know you're not secretly wanking off to your own mother while she's in the next room? The person at the other end could be anyone.
I've often seen gay men pretending to be women on chatrooms to lure straight men into stripping off. I admire their resourcefulness, of course, but usually I end up flinching at how obvious they make the whole thing. Surely these straight guys know what's actually happening? Maybe that's where the real thrill of it is.
I am beginning to wonder, though. Does anyone prefer the real thing? I get bored chatting to people endlessly online. It's always a front. You can no more tell someone's real personality from a computer screen than you can tell if the pictures they've got are accurate or not. Whereas TinEye might reveal those fakers who've stolen pics from a straight guy on Faceparty, there's no TinEar to tell you if those lines they're using have been used elsewhere or whether they truly reflect a person's personality.
For that reason I would always try to move the conversation to a meet. Isn't that the point? I have too many online friends; I don't need more.
Cyber sex has its uses. Often the imagination can be far more interesting than real life. But there comes a time when you need a good, hard dose of reality (right up the bumhole). Right?