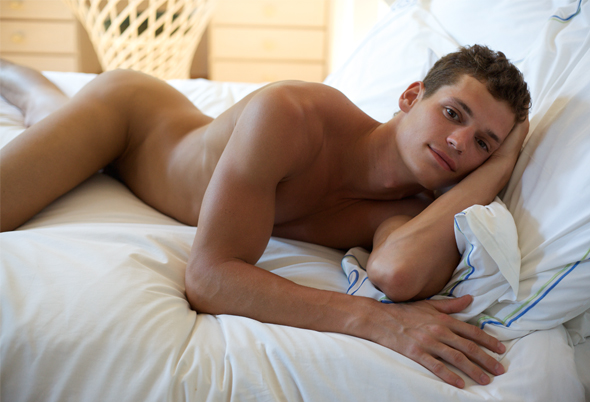 PARADISE FOUND
By Howard Roffman
While the boys of Bel Ami dedicate their selves to a stunning performance—as can be seen and admired in the label's many movies—Roffman follows them with his camera. He captures their funny and sexy moments; he watches them in their quiet and in their frisky minutes. You can tell that over the years of cooperation between the Bel Ami boys and their photographer a certain kind of intimateness has grown; the pictures are even more spontaneous and outgoing than in the first two books—they are all about enjoying the good life. And though Roffman sticks to his distinctive and moving style his new pictures are more sexually charged than all his work before. PARADISE FOUND contains intimate pictures of adolescent men. A splendid paradise—with no Eve in sight.
£ 49.99
www.brunogmuender.com

---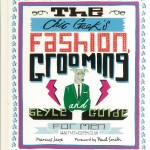 The Chic Geek's Fashion, Grooming and Style Guide
By Marcus Jaye
The Chic Geek is a new independent online men's style magazine for any guy interested in his personal appearance; it gives advice, guidance or simply reassurance. This book includes up-to-date advice from industry experts, a glossary of fashion terms in the Geekipedia and images of trends on the street and why they work. It's so hip (?) even trendy designer Paul Smith has written the foreword so it must be hitting some of the right buttons!
£16.99 – Carlton books
---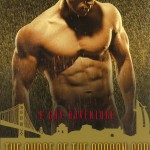 The Curse of the Dragon God
By Geoffrey Knight
China is a land of ancient wonders, but one treasure remains the most precious of all; a diamond known as the Eye of Fucanglong, the 'dragon god' of last jewels and buried treasure. The diamond is flawless. It is priceless. It is cursed. And is about to be stolen in the heist of the century. Can Professor Fathom's team of gay adventure-seekers find the diamond before this perfectly executed crime leads to a cataclysmic event of mass destruction?
£12.99 – Cleis Press
---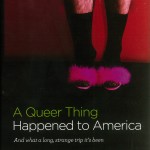 A Queer Thing Happened to America
By Michael L Brown
Forty years ago being a homo or calling someone a homo was regarded as the biggest slur possible, now things have turned and America is undergoing drastic change, where challenging attitudes and a positive identification is at the forefront of social/political/religious revolution. This book chronicles this amazing transformation, from Stonewall Inn riot to the Whitehouse, and addresses the question head-on; is there a gay agenda or is it simply a fiction of the fundamental right? Written in a lively and compelling style, but backed with massive research and extensive interaction with the LGBT community.
£23.50 – Gazelle Books
---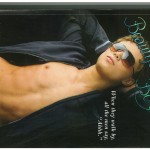 Beautiful Boys
Edited by John Patrick
Some boys are hot, some boys are sexy and some are simply beautiful. You won't be able to get enough of these beautiful boys, who are even more beautiful in the bedroom than you could ever imagine. Their beauty only enhances their sexiness and stirs your desires, making you yearn for more.
£13.99 – Starbooks
---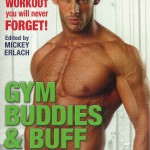 Gym Buddies & Buff Boys
Edited by Mickey Erlach
From hot workout fantasies to sexy meets in the sauna and showers, all the sweaty, pumped muscle of the gym is captured in these locker-room encounters. Always pushing themselves to the max, these men won't stop at anything – on or off the machines.
£13.99 – Starbooks
---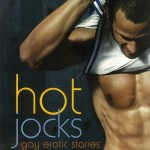 Hot Jocks
Edited by Richard Labonte
Who hasn't been hot for a jock or, for that matter, an entire team? In these tales of inter-athlete lust trophy-winning is even better if you can bed the trophy afterwards. Locker room adventures and hard-assed coaches all play their part as uninhibited track runners, MMA fighters, hockey players and a host of other ripped and chiselled sportsmen stop at nothing in their desire to play the field.
£10.99 – Cleis Press