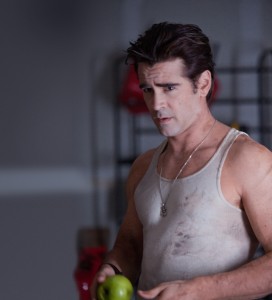 Fright Night
Out 2nd September
Senior Charlie Brewster (Anton Yelchin) finally has it all going on: he's running with the popular crowd and dating the most coveted girl in his high school. In fact, he's so cool he's even dissing his best friend. But trouble arrives when Jerry (Colin Farrell) moves in next door. He seems like a great guy at first, but there's something not quite right—but everyone, including Charlie's mum (Toni Colette), doesn't notice. After observing some very strange activity, Charlie comes to an unmistakable conclusion: Jerry is a vampire preying on the neighbourhood. Unable to convince anyone, Charlie has to find a way to get rid of the monster himself in this revamp of the comedy-horror classic.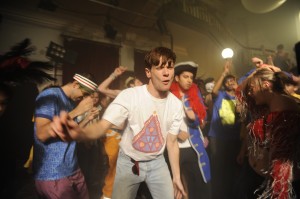 Weekender
Out 2nd September
1990. England. A revolution is building across the UK. Dilapidated warehouses and factories come to life at night. Euphoric teens defy police cordons and bans to embrace life and the dancefloor. Acid house has arrived and friends Matt and Dylan are at the heart of it. Tired of scamming their way to a quick buck, Matt and Dylan put together their first rave with the help of their mates and the maddest DJ on the scene, Captain Acid. When their success catches the eye of London clubbing kingpin, Gary Mac, the boys are whisked away into a VIP world of sun soaked villas dripping in girls, bin bags full of cash, dancefloor anthems, drugs and temptation. But pretty soon what began as celebration of music and friendship soon becomes something darker and more dangerous.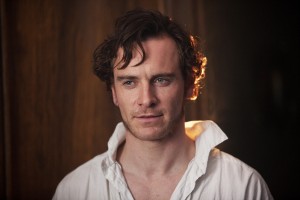 Jane Eyre
Out 9th September
Mia Wasikowska (Alice in Wonderland) and Michael Fassbender (Inglourious Basterds) star in the romantic drama based on Charlotte Brontë's classic novel, from acclaimed director Cary Fukunaga (Sin Nombre). In the story, Jane Eyre flees Thornfield House, the vast and isolated estate where she works as a governess for Adele, a child under the custody of Thornfield's brooding master, Edward Rochester. As Jane looks back upon the tumultuous events that led to her escape, from her childhood as an orphan to her education at the cruel charity school to which she was consigned, she realizes that she must return to Thornfield – to secure her own future, and to come to terms with the terrible secret Rochester had hoped to hide from her forever…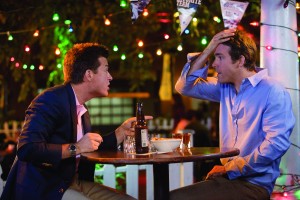 The Change-Up
Out 16th September
Ryan Reynolds and Jason Bateman star in The Change-Up, from director David Dobkin (Wedding Crashers). Growing up together, Mitch (Reynolds) and Dave (Bateman) were inseparable best friends, but as the years have passed they've slowly drifted apart. While Dave is an overworked lawyer, husband and father of three, Mitch has remained a single, quasi-employed man-child who has never met a responsibility he liked. To Mitch, Dave has it all: beautiful wife Jamie (Leslie Mann), kids who adore him and a high-paying job at a prestigious law firm. To Dave, living Mitch's stress free life without obligation or consequence would be a dream come true. Following a drunken night out together, Mitch and Dave's worlds are turned upside down when they wake up in each other's bodies.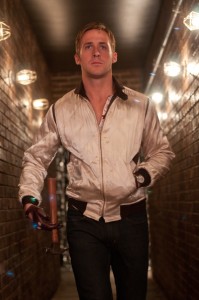 Drive
Out 16th September
Ryan Gosling stars in Drive, a fast paced action thriller that focuses on a Hollywood stunt driver, a loner by nature, who moonlights as a getaway driver-for-hire in the criminal underworld. He finds himself a target for some of LA's most dangerous men after agreeing to aid the ex-con boyfriend of his beautiful neighbour in a job that goes dangerously awry. The only way he can keep her safe and stay alive is to do what he does best: Drive. Fast and entertaining from start to finish. One of the best films of the year.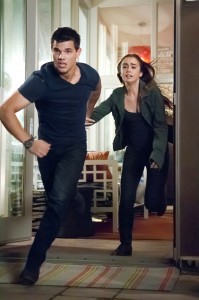 Abduction
Out 23rd September
Taylor Lautner stars as a young man unwittingly thrust into a deadly world of covert espionage. For as long as he can remember, Nathan Harper (Taylor Lautner) has had the uneasy feeling that he's living someone else's life. When he stumbles upon an image of himself as a little boy on a missing persons website, all of Nathan's darkest fears come true: he realizes his parents are not his own and his life is a lie, carefully fabricated to hide something more mysterious and dangerous than he could have ever imagined. Just as he begins to piece together his true identity, Nathan is targeted by a team of trained killers, forcing him on the run with the only person he can trust, his neighbour, Karen (Lily Collins).
---
FILM BUZZ
Bradley Cooper has dropped out of the lead role in Juan Carlos Fresnadillo's (28 Weeks Later) remake of The Crow and word now is Channing Tatum and Mark Wahlberg are both listed as possible replacements. The film is a new adaptation of the James O'Barr comic series, which is said to be a gritty reboot following the 1994 adaptation directed by Alex Proyas.
Matthew McConaughey is set to join Channing Tatum and Alex Pettyfer in Steven Soderbergh's indie drama Magic Mike in which Tatum stars as the title character, a stripper and dancer who takes Pettyfer's character under his wing and mentors him on how to hustle both on and off the stage. McConaughey will play Dallas, a former exotic dancer who now owns and operates Xquisite, the club where "Magic Mike" works.
Brad Pitt is set to star in The Gray Man, an adaptation of Mark Greaney's thriller novel, for James Gray (We Own the Night). The film centres on a former CIA operative-turned-ultimate assassin who is targeted by a powerful multinational corporation and must fight his way across Europe and past special-forces teams from around the world in order to save the life of his handler and the handler's family.
Leonardo DiCaprio is circling The Creed of Violence, a western-flavoured script based on the 2010 novel from cult author Boston Teran. The film tells the 1910-era story of a criminal named Rawbone who tries to take a cache of weapons into Mexico as part of the country's revolution but is caught and then, accompanied by a government agent who, it turns out, shares a secret past with him.
Chuck Norris, John Travolta and Jean-Claude Van Damme will have appearances in The Expendables 2 which is set to shoot in Bulgaria this month. Arnold Schwarzenegger and Bruce Willis along with the surviving cast members from the first film are set to appear too.