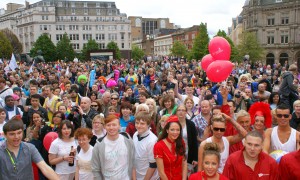 Birmingham Pride 2011 – by ChrisGeary.com
The theme this year was celebrating "One Love – One World – One community".  The message was evident in the parade, which saw hundreds of people making their way through the streets on foot, alongside a large number of superbly decorated floats.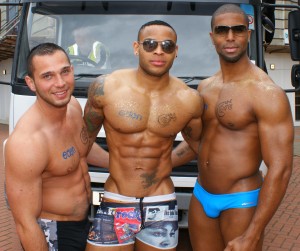 The 2 day Pride event entertained tens of thousands of people with its packed schedule.
If DJs and dance arenas are your thing, then The Club Chic Dance Tent boasted two full days of live PAs and sets by local and well known DJs. In fact, 2011 was Pride's biggest Dance Arena experience to date!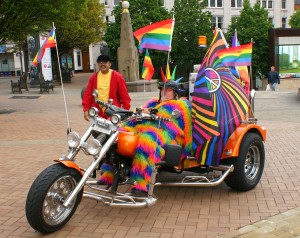 Over the two days, more than 20 DJs played to showcase some of the biggest tunes around, including an Exclusive 90 minute set from JUDGE JULES.
The hugely popular Cabaret Marquee had a great line-up of drag acts and funny folk who love to banter and entertain.
The Community Village Green is where they cover a local car park with grass for you to relax with friends, the chance to take-a-break from partying and do some chilling-out. Plus they had some fun Community Games to join in, bringing people together. Surrounding the area were tents and stalls for local charities to showcase themselves and lots of shopping. Plus a fun fair to really wiz around and go upside-down.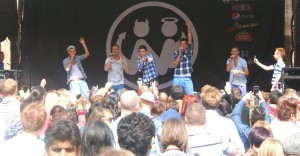 The Nightingale Main Stage was the centre point of Pride with past star names and some destined for future success… and some that no Pride event should ever be without. A great time and as always, a terrific atmosphere in the UK's second city where the folk simply know how to party.
More info at: www.BirminghamPride.com
---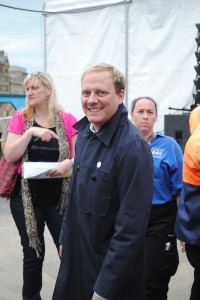 Bradford Pride
Thankfully, it was a sunny day to welcome the city's 5th annual Pride event and saw a few thousand people flock to the Urban Garden to enjoy the festivities. Coronation Street star, and definite crowd-pleaser, Antony Cotton compared the event introducing an array of local and national talent, including drag acts, stand-up comics, DJs, bands and singers. As evening approached the festivities moved a few hundred metres up the road to the gay quarter, where all the bars and clubs took charge for a night of music, entertainment and fun.
---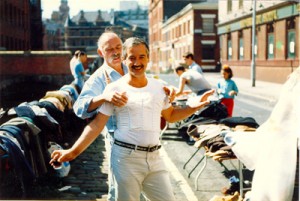 Coming of Age
Manchester Pride turns 21 this August and is marking the milestone with a commemorative exhibition, Queer To Stay: 21 Years of Manchester Pride at The Lowry, from now until 16th October.
This comprehensive collection of images, memorabilia, stories and more documents the festival's rich history and explores the impact Pride has had on individuals, community groups and charities in the region.
From its humble beginnings as a collection of bring-and-buy stalls outside the Rembrandt Pub in 1991 to its current inception as one of Europe's largest and liveliest celebrations, Manchester Pride has grown and developed with its audience to become a key date in the UK's festival calendar.
---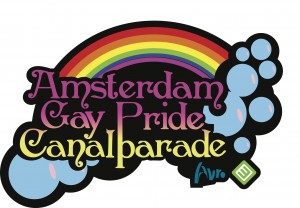 Amsterdam Gay Pride festival.
The Canal Parade is a part of the Amsterdam Gay Pride festival, an annual gay event in the centre of Amsterdam. The Gay Pride was first organized in 1996 and is one of the largest public events in the Netherlands which attracts hundreds of thousands of regular visitors each year. This year the Dutch public broadcasting company AVRO will provide an exclusive opportunity to make international online viewing possible. On Saturday the 6th August, the entire event will be broadcast live, this will allow people from across the world to enjoy and be part of the greatest cultural gay event of the year.
This year the Amsterdam Gay Pride will be organized by www.progay.nl from 30th July – 7th August.
The Canal Parade will be broadcast live with English commentary between 2.00pm – 4.30pm European time on amsterdamcanalparade.avro.nl.
---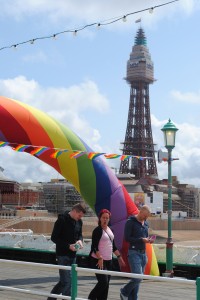 Blackpool Pride
With the rainbow flag flying from the top of the tower on the 11th June, no one could be under any misapprehension that Blackpool's 6th Pride was not underway. Despite the wind, the weather seemed almost kind and the crowds not only paraded through the streets but gathered at the North pier for some fun and a bevy of entertainment. The stages had everything from local drag, tribute acts, cabaret and even the legendary Toyah Wilcox who, regardless of not being in the charts for many years, gave the crowd her hits and went down an absolute storm. Of course once the end of the pier shows ended the bars and clubs slipped into gear offering a night of dance, performance, total enjoyment and, it can't be denied, a touch of alcoholic access.
---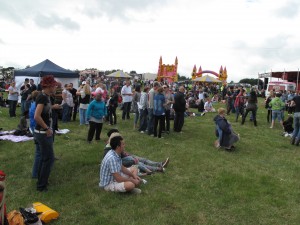 Pink Picnic
Plans are well underway for this year's Huddersfield Picnic which this year will be on Sunday 31st July.
The event promises to be as amazing as ever as The Pink Picnic will be returning to Moor End Farm, South Crosland, Huddersfield HD4 7BZ. After some controversy over the move last year it became clear on the day that the decision to move was the correct one with the event proving to be hugely successful.
Keep checking www.huddersfieldpinkpicnic.co.uk for all the details of this year's event. The finishing touches to the day are still being put together but for now we can confirm that The Infamous MarkyMark will be back again to host the main stage.
---
PRIDE IN BRIGHTON
The countdown is on to the biggest, brightest and most flamboyant day in the Brighton & Hove calendar: 'Pride, Out Of This World'…
On 13th August, Preston Park will come alive with up to 50,000 Out Of This World Pride supporters, their families, friends and allies as they enjoy hours of top entertainment, whether your thing is to boogie the day away, enjoy almost non-stop cabaret, more live music than you can shake a glitter microphone at, shop till you drop, or simply chill out, Pride has ensured that you will be catered for on the park.
Pride supporters will be pleased to see the main attractions are not only still a major part of the festival but with overcrowding being an issue in 2010 the Main Dance Tent has doubled in capacity to 8,000 and has a line up to suit DJ Danny Rampling will be joined on the decks by Guy Williams, Paul Heron, Lee Harris, Seamus Haji, Hi Fi Sean, Dulcie Danger and DJ Mikalis.
For the first time in almost ten years there will be a live stage, the line up for this is strictly under wraps (until the ink is dry on the contracts anyway!) but you can be sure of a full day of the coolest and campest acts around. Watch out for further announcements very soon.
Ticket info: www.ticketline.co.uk/pride-in-brighton-and-hove-tickets or telephone 0844 888 9991
---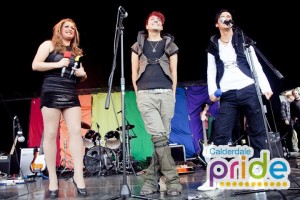 Calderdale Pride
Calderdale Pride 2011 attracted a record-breaking 9000 visitors and the organisers delivered in spectacular fashion on their promise to bring one of the most vibrant and exciting Pride events to The Piece Hall in Halifax. X-Factor's Diva Fever opened the show and later performed a full set which included their signature tunes Barbra Streisand and Sunny before the excited crowds. The sun shone throughout the day as crowds were treated to the sights and sounds of Haus of Gaga, Campersand, Patrick McCallion, Koocha and City Kids.
www.calderdalepride.org.uk
---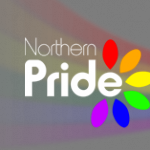 Northern Pride
Make a date for Leazes Park in Newcastle on Saturday 16th July for Northern Pride. The organisers have an overall mission to reduce homphobia, promote awareness of equality and to unite LGBT communities across the region. They figure that the best way of doing this is to stage a series of events to bring LGBT people and their families and friends together in an environment where they can feel at home, feel safe and ultimately be themselves. So, mark the 16th in your diaries as a day for all the family to enjoy, as not only are there special guests on the main stage but a dance tent, cabaret, fairground, cafes and market area.