Coming to a Cinema Near You…

Peccadillo Pictures, in association with TLA and Network Releasing, has launched POUT – a selection of new lesbian and gay theatrical titles that will be available to venues up and down the country. Many of the films in the POUT line-up featured in the recent BFI London Lesbian and Gay Film Festival. These titles, together with new exclusives, can be booked directly from Peccadillo Pictures from July onwards.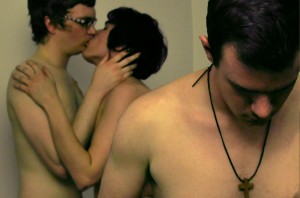 Titles include Brit 'hot tickets' Break My Fall, Unhappy Birthday and The Cost of Love – all of which represent an exciting new wave of British independent queer cinema. Also included are French titles Man at Bath by Christophe Honoré, cult classic in the making, Gigola and Xavier Dolan's Heartbeats – all sell-out screenings at the LLGFF. Lush costume drama Sea Purple from Italy completes the line-up.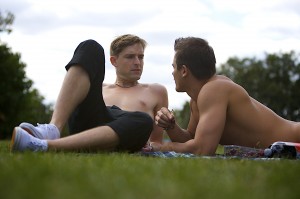 The following cinemas will be screening POUT films, with more to be confirmed in the coming weeks. Selected cinemas will play host to cast and crew Q&A's.
London: Apollo, West End; French Institute; Shortwave; Greenwich Picturehouse.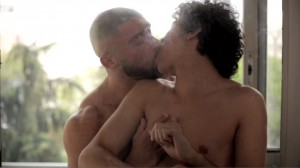 UK tour: Watershed, Bristol; Cornerhouse, Manchester; Cinema City, Norwich; FACT, Liverpool; GAZE Festival Ireland…more tba
Peccadillo Pictures is the UK's foremost LGBT film distributor and has a catalogue of around 150 titles comprising features and shorts.
To get more up to date info: www.peccapics.com