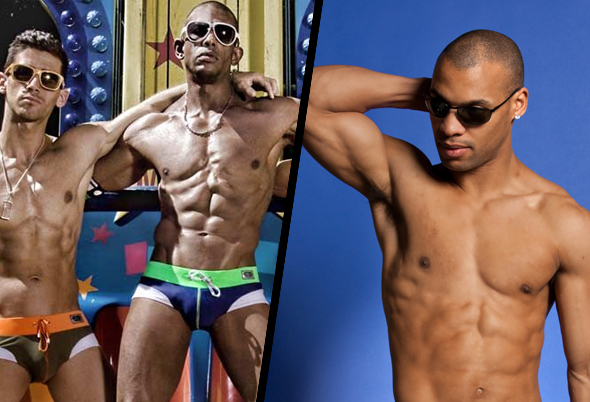 ---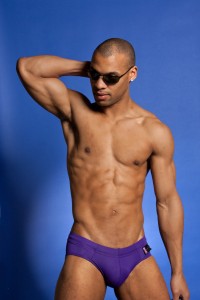 Bum Chums
This design is a low-rise style that sits on the hips, providing the ideal blend of modesty and suggestion, while our plush bum-chums elastic offers comfort against the skin.
---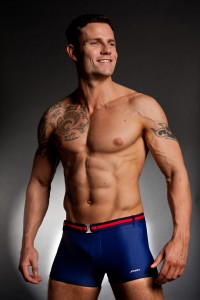 Retro Short
Another devilishly handsome retro men's swimwear design brought to you by Jockey. The Swim Sport Trunk 61418 uses a slick microfibre fabric in Navy blue and has a full double layered front for added protection. A faux red and navy belt is held by evenly place belt loops around the waistband and secured with a chunky metallic JOCKEY clasp at the front centre.
---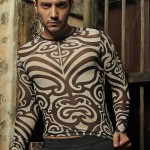 Maori Mesh
This long sleeved Maori Mesh T-shirt is an accompaniment to the Clever Moda men's underwear collection. The top has an impressive black and cream pattern echoing the design of Maori tattoos. By using a single layer of mesh fabric, the Tee creates a striking look against the skin.
---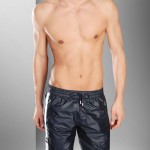 Swimming trunk
D&G – Drawsting closure – Internal slip – Elasticised waist – Three pockets – Embroidered logo – Detailed side seam stripes
---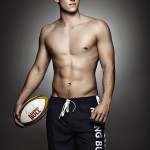 Sexy and Sporty
Being hailed as the new Abercrombie & Fitch, Raging Bull is the latest design range that is attracting attention from a host of celebrities such as the likes of Peter Andre, Sam Attwater, Lindsay Lohan and Zac Efron! It's not really surprising when the lovely Joaquin West is the man this sporting gear is wrapped around.
---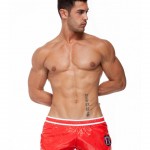 XTG Athletic Surf Beach Short in red and white
A wide elasticated waist band with on the front leg the XTG shield embroidered label
Internal mesh swim pants for comfort and support
---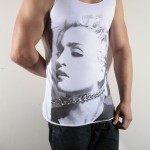 Madonna with Chain Singlet
Stylish threads for stylish people from Australian brand Fressh Clothing
Available from www.bent.com
---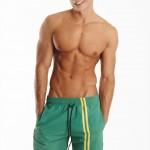 Pipe College Shorts Green
Available from www.bent.com
---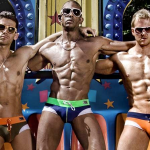 ES Collection
Woven Short made 100% polyamide. Has the peculiarity and originality of incorporating metal buttons on the sides. Sexy effect, fresh, fancy and fun. Velcro Fly practicable. Rigid waistband. Low cut.
Brief type made in Polyamide (80%) and spandex (20%). Square & low cut. Perfect fit. 5 centimetres waistband, giving a masculine and sexy look. Anatomically perfect thanks to our unique and innovative Pack Up and thanks to the raw materials used.
---
STORM
The innovators of chunky modern watches has developed a new range of men's jewellery featuring metal, leather and occasionally… slate.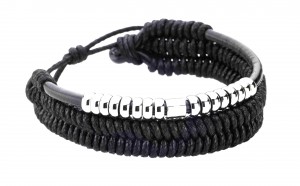 £34.99 – Jido cuff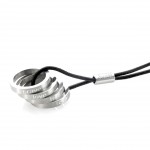 Quad hoop leather pendant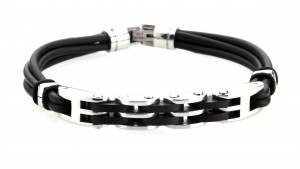 £44.99 – Trigger bracelet
---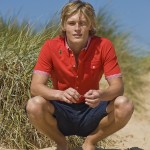 Luke Designer Menswear
Luke designer menswear fashion has firmly established itself as a core clothing brand both in the UK & overseas, being recognised for its edgy, detailed and ultimately practical interpretation on contemporary designer menswear.