The West End is a wonderfully liberating place. The bright lights, big musicals, and stages with the power to transform the most unassuming individuals into stars lend Theatreland a sense of palpable glamour that can be found nowhere else. Little wonder then that there are plenty of gay icons associated with the creativity, beauty, glamour, and culture of the West End.
This little list is just a selection of a few of the West End's greatest icons.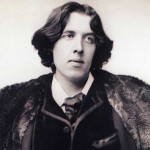 1) Oscar Wilde
Well I had to, didn't I? Oscar Fingal O'Flahertie Wills Wilde was a writer and poet who dedicated himself to the pursuit of beauty, art, and pleasure. His only novel, The Picture of Dorian Gray, stands as a moment to those noble pursuits and his plays, which were once considered so controversial, are now considered to be among the greats.
Wilde's Salome was banned in 1892 for the depiction of biblical characters on stage and his masterpiece, The Importance of Being Earnest, was seldom performed after the public humiliation of Wilde's arrest and trial for "gross indecency". This trial and others like it remain a stain on British legal history, an ugly but poignant reminder that it once was illegal for one man to simply love another.
When questioned about "the love that dare not speak its name" Wilde spoke defiantly and passionately, saying: "It is beautiful, it is fine, it is the noblest form of affection. There is nothing unnatural about it…That it should be so, the world does not understand. The world mocks at it, and sometimes puts one in the pillory for it.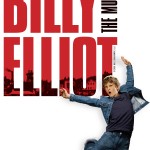 2) Billy Elliot
Not the character, but the entire show.
Billy Elliot is more than just a show, it's jaw-on-the-floor, life-affirming stuff. With music by Elton John and a staggering nine Olivier Award nominations under its belt, Billy Elliot has earned its place as one of the West End's best-loved shows.
But where does the gay icon bit come in? Step back and think about the plot of Billy Elliot. A young lad growing up in a northern mining town is different, the slightly feminine kind of different. Despite the protestations and shame of his working class family he succeeds in his endeavours, becomes a ballet dancer, and shows them all that anyone can be whatever the hell they want to be.
In the end Billy's dad accepts him and learns a valuable lesson about judging people based on stereotypes. Remind anyone of anything?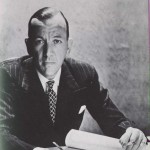 3) Noël Coward
The enduring image of Noël Coward is one of timeless elegance; a dashing gent in a silk dressing gown with a cigarette holder balanced gently between his fingers. He was a writer, an artist, a singer, a dancer, and an all-round star of the stage and screen.
Coward wrote 50 plays in a career that spanned six decades and has a West End theatre named after him. His plays continue to be performed around the world, often with impressive casts. A recent West End production of Private Lives starred Sex and the City's Kim Cattrall.
Like many living in the early 20th Century, Coward never publicly acknowledged his homosexuality. He was not ashamed, he merely considered his private life to be his own business and believed that "any sexual activities, when over-advertised, are tasteless."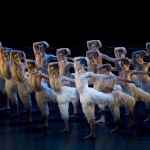 4) Matthew Bourne
The man behind the groundbreaking 1995 production of Swan Lake with an all-male company of swans, Matthew Bourne is a true Theatreland treasure. He is considered by many to be the UK's most successful choreographer and has three Drama Desk Awards, two Tony Awards, an Evening Standard Award, an Olivier, and an OBE to prove it.
He has choreographed for many mainstream West End shows including Oliver!, My Fair Lady, and Mary Poppins. However, it is his daring dance productions which have really earned him his place on this list.
His world-famous production of Swan Lake gave male dancers the opportunity to explore new roles which historically had been reserved for women. His ballet version of Edward Scissorhands invited a young, trendy audience into the sometimes stuffy world of classical dance and his upcoming Lord of the Flies dance drama aims to lift the stigma sometimes attached to young men working in the performing arts.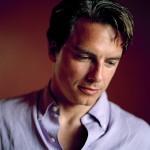 5) John Barrowman
Perhaps a strange addition to a list containing Oscar Wilde and Noël Coward, but John Barrowman is much more than just a dashing Time Agent and West End reality show judge.
The Barrowman has been performing in the West End since 1989, taking on roles ranging from Raoul in Phantom of the Opera to Zaza/Albin in La Cage Aux Folles. His unashamedly camp performance style is a delight in a time when the West End is awash with ex-pop stars taking themselves far too seriously. His roles in Doctor Who and Torchwood brought Captain Jack Harkness, an omni-sexual time traveller, into our living rooms. Playing such a character so boldly on a family show such as Doctor Who struck a blow to homophobia and snuck a message about acceptance in among all the lasers and spaceships.
In 2006 Barrowman was voted Stonewall's Entertainer of the Year and in summer 2009, he met with David Cameron as a representative of the LGBT community. See, so much more than just a West End cheeseball.
For London Shows, companies such as Show-and-Stay offer theatre and hotel deals. Great if you want to make the most of the capital and turn your visit into a full weekend.